UCF Celebrates Constitution Day
Slavery and the United States Constitution
Please join us on Monday, September 18, for a special presentation by John Sacher, Ph.D. and Chair of the UCF Department of History, at the Key West Ballroom in the UCF Student Union.
Lunch will be provided at 11:30 a.m., and our program will run from noon until 1 p.m.
Register by Thursday, September 14.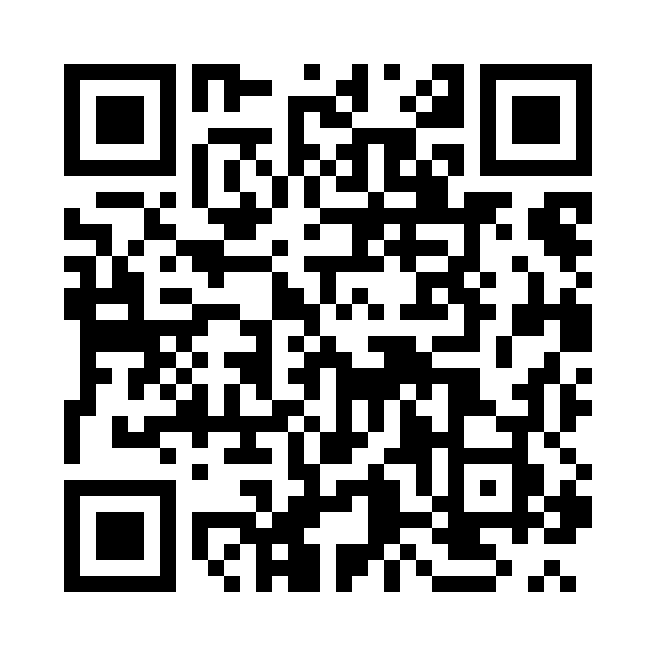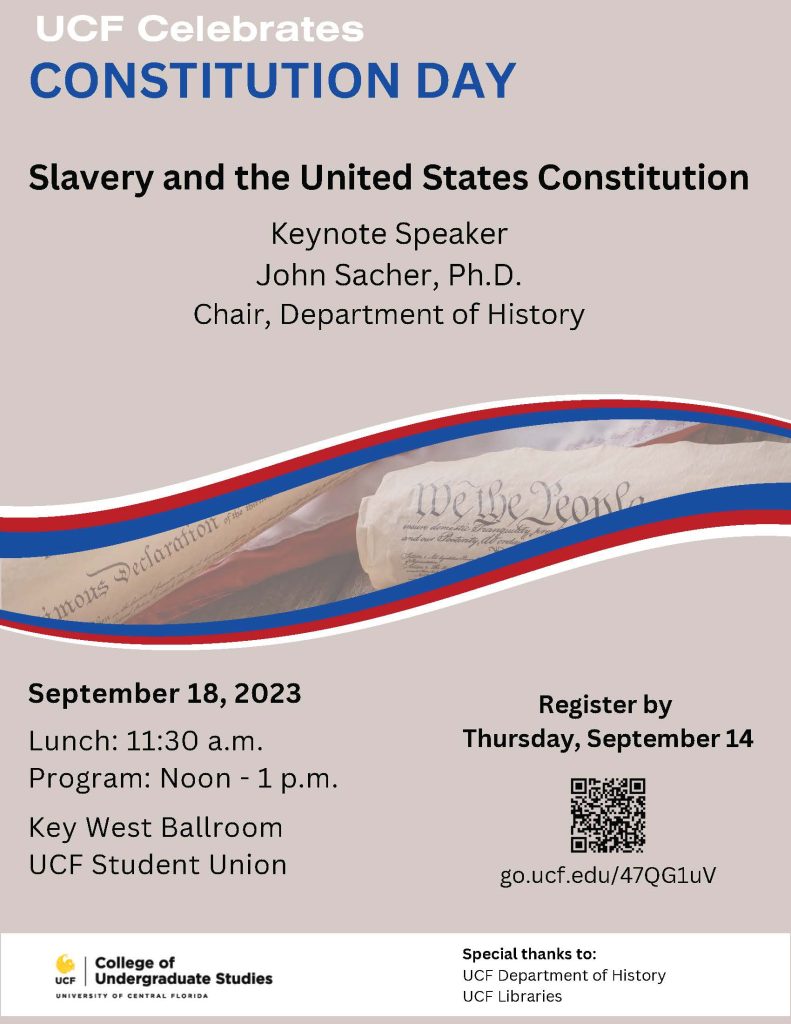 Presenter: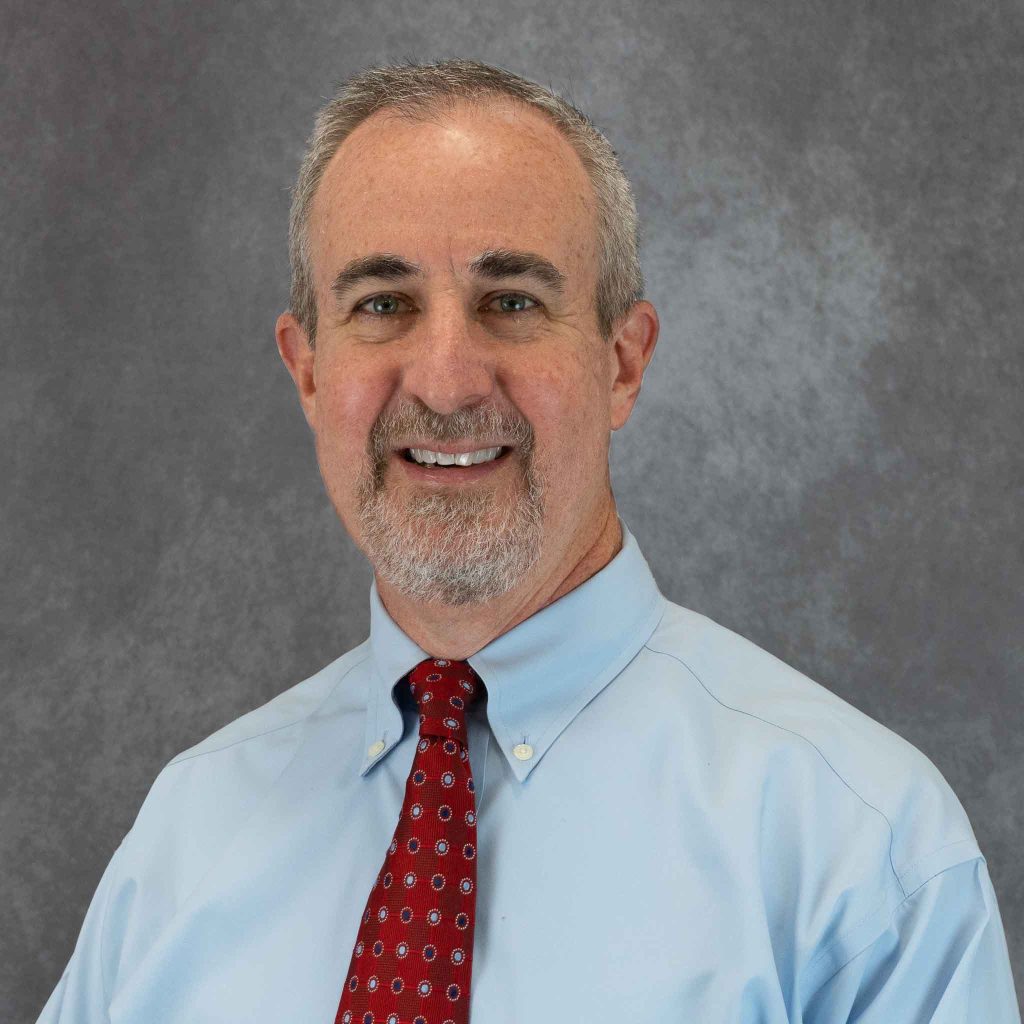 John M. Sacher, Ph.D.
Chair of the UCF Department of History
Dr. Sacher joined the University of Central Florida in 2006. He has served as a faculty member in and Associate Chair and Chair of the UCF History Department. A native Floridian, Dr. Sacher earned his BA in History from the University of Notre Dame and his MA and PhD in History from Louisiana State University. He specializes in 19th century southern history and has written books on Louisiana's antebellum politics and conscription in the Confederacy.
Books by Dr. Sacher:
Confederate Conscription and the Struggle for Southern Soldiers (Baton Rouge: Louisiana State University Press, 2021)
A Perfect War of Politics: Parties, Politicians, and Democracy in Louisiana, 1824-1861. (Baton Rouge: Louisiana State University Press, 2003). Winner of the 2003 Kemper and Leila Williams Prize for best book on Louisiana History.
Recommended Reading List:
Finkelman, Paul (1996). Slavery and the Founders: Race and Liberty in the Age of Jefferson. Armonk, NY: M.E. Sharpe.
Freehling, William W. (February 1972). "The Founding Fathers and Slavery". The American Historical Review. Oxford University Press. 77 (1): 81–93.
Goldwin, Robert A.; Kaufman, Art, eds. (1988). Slavery and Its Consequences: The Constitution, Equality, and Race. Washington, DC: American Enterprise Institute for Public Policy Research.
Jordan, Winthrop D. (1968). White Over Black: American Attitudes Toward the Negro 1550-1812. Chapel Hill, NC: The University of North Carolina Press.
Kaminski, John P., ed. (1995). A Necessary Evil?: Slavery and the Debate over the Constitution. Madison, WI: Madison House.
Lawson, Bill E. (1997). "Property or Persons: On a "Plain Reading" of the United States Constitution". The Journal of Ethics. Springer. 1 (3): 291–303.
Maltz, Earl M. (October 1992). "Slavery, Federalism, and the Structure of the Constitution". The American Journal of Legal History. Oxford University Press. 36 (4): 466–498.
Patterson, Orlando (Autumn 1987). "The Unholy Trinity: Freedom, Slavery, and the American Constitution". Social Research. The Johns Hopkins University Press. 54 (3): 543–577.
Waldstreicher, David (2009). Slavery's Constitution: From Revolution to Ratification. Chicago: The University of Chicago Press.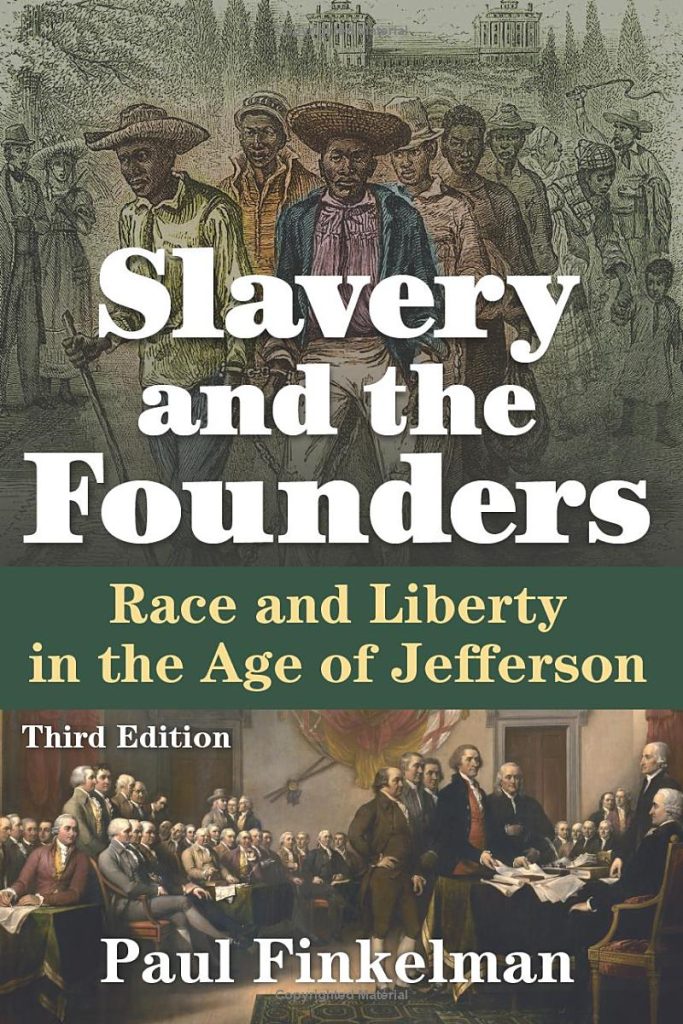 Presented by:
College of Undergraduate Studies
Special Thanks to:
UCF Department of History
UCF Libraries