Learning Across Disciplines
"From my past [GEP] classes, I can see that a lot of the GEP courses are very similar in the way that they involve a lot of researching and critical thinking. I feel throughout all these courses, I have been taught a lot about researching different topics and finding the best ways to utilize these methods.
For example, in this class [U.S. History: 1877-Present] we are researching different museums and in a humanities class I took a year ago, we had to research different places we wanted to go visit and see. Even though they were different periods of time being analyzed there was the same method of engaging the students to research and apply the course in our own ways."
– Undergraduate Student enrolled in U.S. History: 1877-Present
GEP Faculty Development Program and Other Activities
Inaugural General Education Faculty Meeting. Sept. 13, 1:30 p.m. Open to all. Come learn about this year's incoming class of freshmen and the latest news about UCF's newly integrated GEP.
GEP Faculty Development Program. September – November 2019. Open to any faculty actively teaching in UCF's GEP. Faculty from across disciplines represented in the GEP collaborate to make their courses more integrative and engaging. They participate in five sessions focused on topics like active learning, incorporating open educational resources, transparency in assignment design and new approaches to meaningful assessment. Please submit applications by August 30.
GEP Teaching Squares. Fall 2019. Open to faculty who have completed the GEP Faculty Development Program. Teaching squares bring together four faculty from different disciplines who agree to visit one another's classes over the course of a semester. They then meet and discuss what they have learned. The goal is to create space for conversations about integrative learning and to reflect on one's own pedagogy.
Assessment Pilot of the Newly Integrated GEP. During the 2019-2020 academic year, a team of GEP faculty will collaborate to create and pilot a new program level assessment of UCF's GEP. They will build on the accomplishments of previous faculty teams who have laid the groundwork by developing foundation-level learning outcomes and exploring how to assess them across multiple disciplines.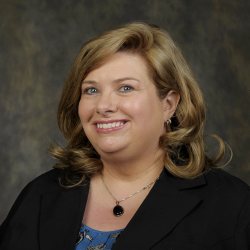 Associate Vice Provost, Academic Innovations, and Associate Dean, College of Undergraduate Studies
Message from the Associate Vice Provost
UCF is committed to making students' earliest semesters at the university a positive and productive opportunity for planning and preparation for the future. Dr. Melody A. Bowdon, associate vice provost for Academic Innovations and associate dean of the College of Undergraduate Studies, explains the university's to transform its General Education Program (GEP).
Integrative General Education Experience
Five program-level learning outcomes will provide students with a cohesive learning experience that will enable them to plan, connect and reflect as they move through their foundational learning experiences.
Be well-informed citizens who can reason and apply analytical, statistical, and computational methods to the challenges of a globally-diverse and technologically rich environment.  READ MORE
Interpretation and Evaluation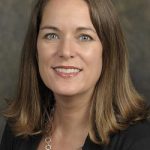 Associate Lecturer
Department of Biology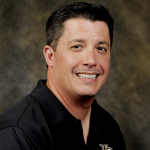 Associate Lecturer
Department of Music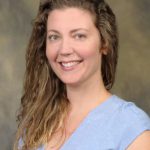 Associate Lecturer
Department of Anthropology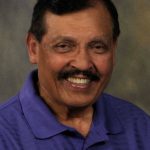 Professor
Department of Mathematics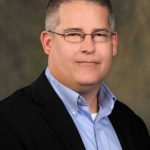 Associate Professor
Department of History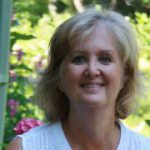 Associate Lecturer
Department of Writing & Rhetoric