UCF Commencement Ceremony for Spring 2022
Commencement is more than a ceremony: it is a once-in-a-lifetime milestone that signifies years of hard work and commitment. The University of Central Florida Commencement Ceremony for Spring 2022 for the College of Undergraduate Studies will take place on Friday, May 6, at 9 a.m., at the Addition Financial Arena. You may also view the ceremony on YouTube:
Dr. Theodorea Regina Berry, Vice Provost for Student Learning and Academic Success, and Dean, offers congratulations on behalf of the College of Undergraduate Studies to the Spring Class of 2022!
The College of Undergraduate Studies congratulates Cassandra Kirkpatrick on being our 1,000th graduate from the Bachelor of Integrative General Studies program!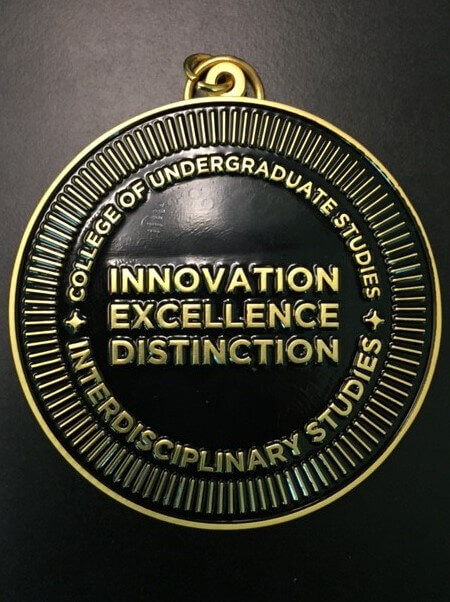 A Ceremony Steeped in Tradition
Graduates will dress in official UCF regalia, participate in the Pomp and Circumstance processional, hear words of inspiration from university leadership and guest speakers, and cross the stage to receive their diploma covers during Commencement. 
We will also bestow each graduate with a College of Undergraduate Studies medallion that signifies your lifelong membership in a community of scholars. You will receive your medallion in the mail by filling out this request form.