Theodorea Regina Berry, Ed.D.
Vice Provost for Student Learning and Academic Success and Dean, College of Undergraduate Studies
Theodorea Regina Berry is UCF's Vice Provost for Student Learning and Academic Success and Dean of the College of Undergraduate Studies. In her role, she drives efforts to offer students in her college robust programs while supporting university-wide initiatives to advance undergraduate education, take learning beyond the classroom, and promote greater student success. Dr. Berry works closely with the university's Provost, the Deans of UCF's 13 colleges, and leaders of academic units to create and sustain a learning environment that enables students to thrive academically, professionally, and civically.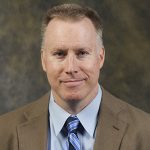 Wayne Bowen, Ph.D.
Interim Associate Dean, College of Undergraduate Studies
Director, Interdisciplinary Studies
Professor of History
Contact: Wayne.Bowen@ucf.edu

Dr. Wayne Bowen became Director of Interdisciplinary Studies on August 1, 2017. He earned his M.A. and Ph.D. in European History from Northwestern University, a Master of Strategic Studies from the US Army War College, a B.A. in History from the University of Southern California, and is also Professor of History at UCF. He was formerly the Director of University Studies and Chair of the Department of History at Southeast Missouri State University. Bowen's research has focused on Spanish history, with five published books in this field, and two additional ones on the Middle East. As someone who changed his major from physics to history as an undergraduate, and his career plan from petroleum engineer to historian, he identifies with IDS students seeking to find their own academic and professional paths. Dr. Bowen retired from the Army Reserve in 2020 at the rank of Colonel, after thirty years of service and tours in Iraq and Bosnia.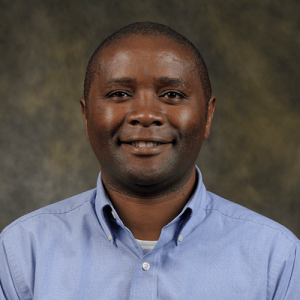 Harrison Ntabo Oonge,  Ed.D.
Assistant Dean for Academic Planning, College of Undergraduate Studies
Dr. Oonge joined UCF in 2016 as an assistant dean for academic planning in the College of Undergraduate Studies. Harrison oversees the Pegasus Path (degree planning tool) project, curriculum alignment, and articulation agreements. Prior to joining UCF, Harrison worked for three years at West Virginia University (WVU) as a project specialist in Undergraduate Academic Affairs and an adjunct professor in WVU's College of Education and Human Services where he taught undergraduate and graduate-level courses. Harrison holds a B.A. in Education (Kenyatta University, Kenya), a M.A. in Special Education (WVU), and Ed.D. in Curriculum and Instruction (WVU).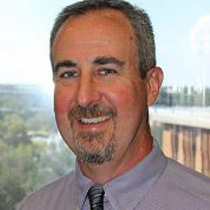 John M. Sacher, Ph.D.
Interim Assistant Dean, College of Undergraduate Studies
Professor of History

Danielle Eadens, Ph.D.
Interim Assistant Director, Interdisciplinary Studies
Dr. Danielle Eadens joined the Interdisciplinary Studies faculty at UCF in Fall 2019 as lead faculty for the Integrative General Studies program and has taught in Higher Education since 2005. She holds a Ph.D. in Interdisciplinary Education (foci: Criminology, Special Education, & Mass Communications) from the University of South Florida (USF). Her other graduate work includes two Master's degrees, one in Educational Technology from Northern Arizona University (NAU) and one in Special Education from USF. She holds a Bachelor's in Mass Communications from USF. After working in public schools as a special education teacher, she served as a Professor of Special Education and the Coordinator of a dual major (Special & Elementary Education) program at NAU and in a similar role at St. Petersburg College. Dr. Eadens is a national speaker, published author, and currently researches changing paradigms within education and beyond.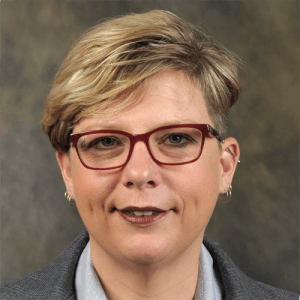 Sharon Woodill, Ph.D. 
Dr. Woodill joined the University of Central Florida as lecturer in Interdisciplinary Studies in Fall 2016. Dr. Woodill is an interdisciplinary scholar with an eclectic academic background. She holds a Ph.D. in Interdisciplinary Studies with a concentration in Philosophy and Religious Studies from Dalhousie University in Halifax, Nova Scotia, Canada. She holds an M.A. in Gender and Women's Studies and a B.A. (honors) in Music (jazz piano). Her research interests include religion, gender and sexuality, science and religion, feminist theory, atheism and secularism, and interdisciplinary methodologies.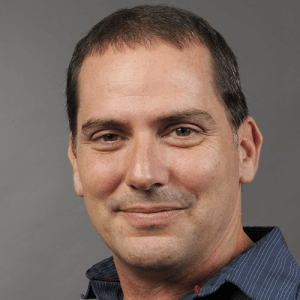 Richard Plate, Ph.D. 
Dr. Plate joined the University of Central Florida in August 2016 as lecturer in Environmental Studies and Interdisciplinary Studies. A central Florida native, Dr. Plate holds a Ph.D. in Interdisciplinary Ecology from the University of Florida and degrees in English and Chemical Engineering from Clemson University. He has taught courses in environmental science, environmental ethics and politics, marine resource management, and writing. He has authored numerous articles on the human dimensions of natural resource management and co-authored a textbook on sustainability. Dr. Plate's research focuses on how people learn and make decisions about complex social-ecological systems.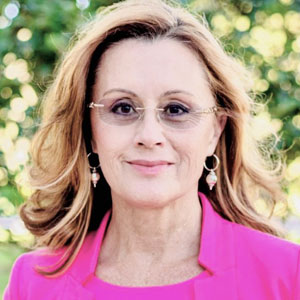 Devon Cadwell Bazata, Ed.D. 
Dr. Cadwell Bazata joined UCF in 2008 and Interdisciplinary Studies in 2013. She has a Doctorate in Education (Curriculum & Instruction with a specialization in College Teaching & Leadership) from UCF, a Master's in Teaching English to Speakers of Other Languages (TESOL) from UCF, a Master's in Journalism-News/Editorial from the University of Nebraska, and a Bachelor of Science in Journalism with a minor in math from the University of Kansas. Her work at UCF includes the development of the Integrative General Studies (BGS) degree program, Institutional Effectiveness assessment plans for the IDS and BGS degree programs, and a strategic communication plan based on the university's dimensions of organizational culture. Dr. Cadwell Bazata's research interests include the intersection of organizational culture and strategic communication as it relates to equity in opportunity in higher education; and interdisciplinary/integrative teaching, learning, and assessment.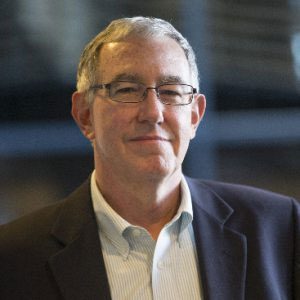 Michael Gilbrook, Ph.D.
Dr. Gilbrook joined the faculty of Interdisciplinary Studies in August 2003 to teach two courses in Geographic Information Systems (GIS) for the Environmental Studies program. He has 30 years of experience using GIS for a variety of environmental planning, facility siting, and environmental impact analyses for both the public and private sector. He holds a Ph.D. in Conservation Biology from the University of Central Florida and is both an AICP-certified planner and a GISCI-certified GIS Professional. Since Fall 2019, Dr. Gilbrook is also teaching an online section of the IDS 3150 "Foundations in Environmental Studies" developed by Dr. Richard Plate. Dr. Gilbrook says he gets tremendous satisfaction from the many former students who have found success in their academic or professional careers using the GIS skills they learned in the UCF Bachelor of Science in Environmental Studies program.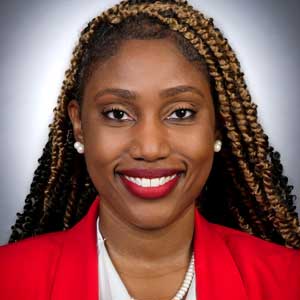 Leah Gaines, Ph.D.
Dr. Leah Gaines joined the University of Central Florida in Fall 2021 as a lecturer in Interdisciplinary Studies. Dr. Gaines holds a Ph.D. in African American and African Studies, with a concentration in Urban Education, from Michigan State University. She received a Master's from Morgan State University, where she studied History and African American Studies. She completed her undergraduate studies at Towson University, where she majored in Psychology and minored in African American Studies. Her research interests are in structural inequities, urban education, student experiences, African American Language, Black women and beauty, race, and identity. Her latest publication, In the Midst of the Water Crisis: Language and Resistance in Flint, is an ethnographic work that examines how an educational community in Flint, Michigan, has used language to resist the ongoing water crisis.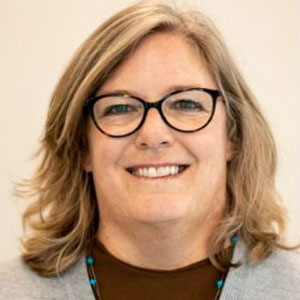 Jane Moody, Ph.D. 
Dr. Vaughan graduated from UCF in 2011 with a Ph.D. in Texts and Technology. She is currently teaching courses in both Technical Communication and Interdisciplinary Studies and serves on various academic and administrative committees. Dr. Vaughan's research interests include online pedagogy, e-portfolios as evocative and informative objects, and the use of reflective assessment to enhance student understanding of online assignments.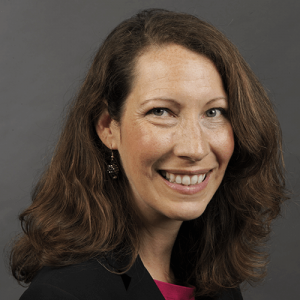 Amanda Pacheco, Ed.D.
Dr. Pacheco joined the IDS faculty in 2012 and has taught at the university level since 1999. She holds a Bachelor's degree in Psychology from the University of Delaware, a Master's degree in Counselor Education from the University of Virginia, and a Doctorate in Educational Leadership from the University of Central Florida. Prior to her role with Interdisciplinary Studies, she served as the Interim Associate Director and instructor for UCF Experiential Learning, the Assistant Director of Career Services at Stetson University, and the coordinator of a National Science Foundation grant held jointly between Seminole State University and Daytona State College. Outside academia, she has founded and led both a consulting company and a nonprofit organization, served as a corporate recruiter, and organized a multitude of community organizations and events.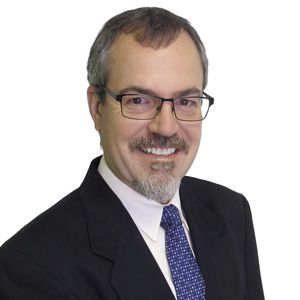 Francis Salmon
Mr. Salmon joined the Interdisciplinary Studies faculty in 2008. Frank has a B.S. in Geography from Southern Connecticut State University and an M.A. in Geography from the University of North Carolina at Charlotte. He teaches two courses in GIS for Environmental Studies, and he strives to teach students an applied approach to the discipline. Mr. Salmon is a GISCI-certified professional with close to 20 years of Geospatial consultant experience managing multi-disciplinary projects in the environmental, utility, transportation, and IT industries.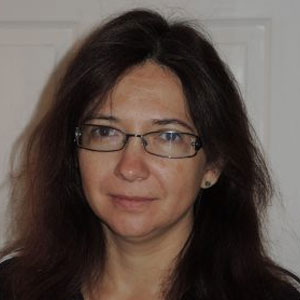 Mira Bourova

Ms. Bourova, GISP joined the Interdisciplinary Studies faculty in 2017. She has a Master's Degree in Physics and Meteorology from Sofia University and an Associate's degree in computer programming and was awarded GIS Professional certification in 2007. Ms Bourova is GIS Coordinator for LYNX Central Florida Regional Transportation Authority since 2002 and a Board Member and Vice-Chair of Central Florida GIS Workshop, an educational nonprofit organization established in 2005.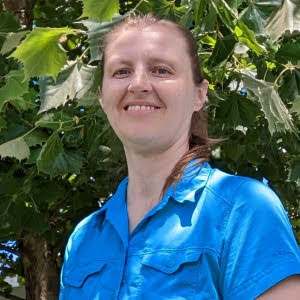 Sara Komenda
Dr. Komenda joined the Interdisciplinary Studies faculty in 2021, teaching an online section of "Foundations in Environmental Studies." She has a Bachelor's in Biology from TCU, a Master's in Public Administration from Northern Illinois University, and is finishing a Ph.D. in Forest Resources and Conservation emphasizing Conservation Behavior from the University of Florida. Her research interests include the human dimensions of environmental conservation and technology's influence on conservation behaviors. She has a broad, interdisciplinary background in environmental studies which includes experience in environmental education, nonprofit fundraising and marketing, conservation land trusts, and as a zookeeper.