A Celebration of Knight Nation
April 13 is your chance to bounce, stomp, splash and cheer with Knights around the world — as we all rally together for UCF Day of Giving.
Save the date and get ready to celebrate!
Begin or Continue Your Educational Journey!
The College of Undergraduate Studies offers four majors, four minors, and four certificate programs, which promote critical thinking, collaboration, and career readiness. Our degree programs span UCF colleges and programs.
In close collaboration with UCF's colleges, we facilitate curricular planning and oversight, lead university-wide programs, such as the General Education Program, and create and manage policies, including grade appeals and withdrawals.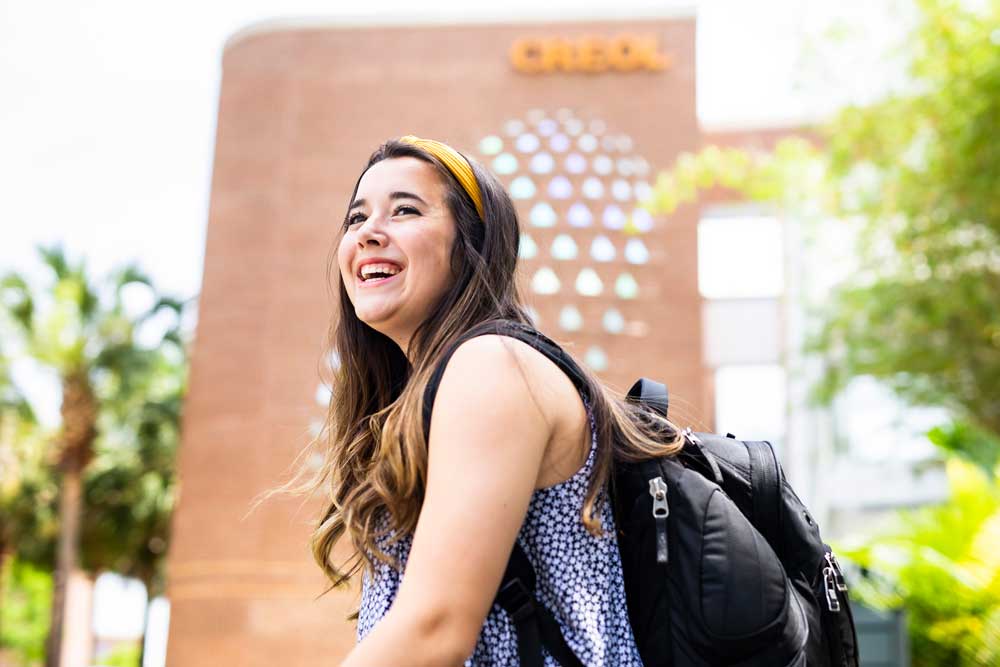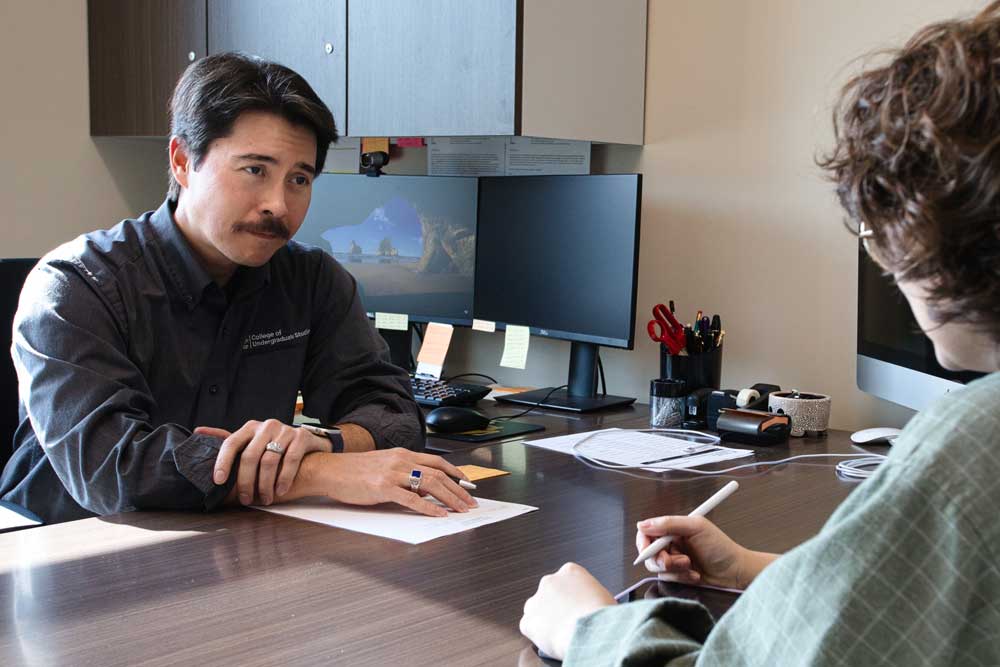 Our Advisors are Here for You
College of Undergraduate Studies – Interdisciplinary Studies advisors help guide students through the curriculum while highlighting valuable co-curricular opportunities so that you earn your degree and are prepared for career success.
Academic Requirements & Policies
Undergraduate students at UCF must meet several requirements in order to graduate with a Bachelor's degree. Follow the links to find out more.
In the News