ACADEMICALLY SPEAKING WITH DR. HARRISON OONGE
In this podcast episode of "Academically Speaking," Dr. Theodorea Regina Berry interviews Dr. Harrison Oonge, the assistant dean for Academic Planning for the University of Central Florida's College of Undergraduate Studies. Dr. Oonge discusses his educational background, including his bachelor's degree in education from Kenyatta University in Kenya. Dr. Oonge delves into the initiatives he works on, such as Success Pathways and Curriculum Alignment.
Academically Speaking is available through all your favorite podcast services and is available on our podcast webpage.

Begin or Continue Your Educational Journey!
The College of Undergraduate Studies offers four majors, four minors, and four certificate programs, which promote critical thinking, collaboration, and career readiness. Our degree programs span UCF colleges and programs.
In close collaboration with UCF's colleges, we facilitate curricular planning and oversight, lead university-wide programs, such as the General Education Program, and create and manage policies, including grade appeals and withdrawals.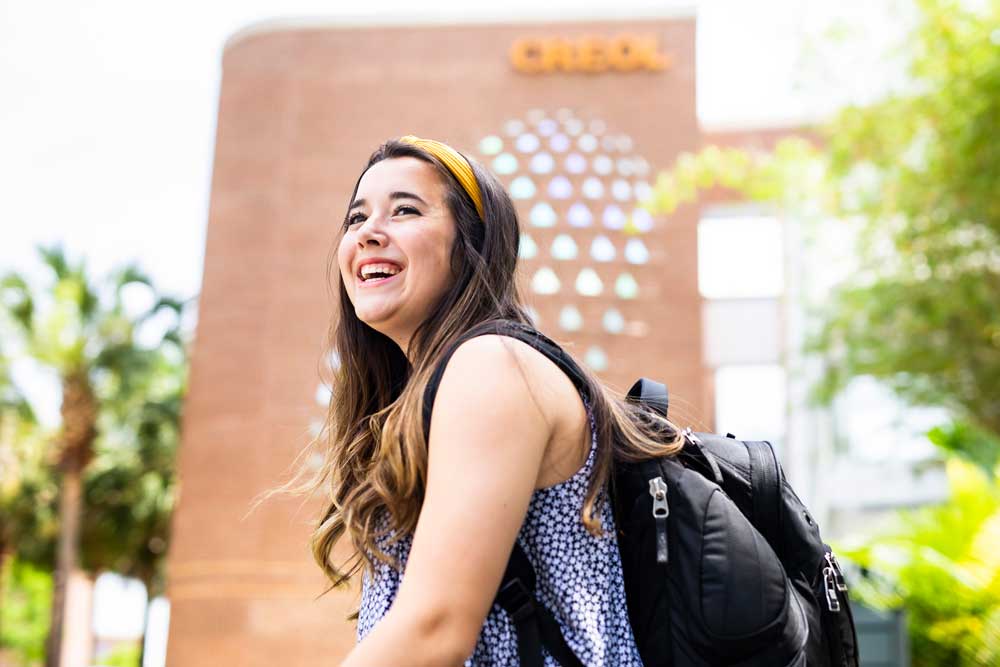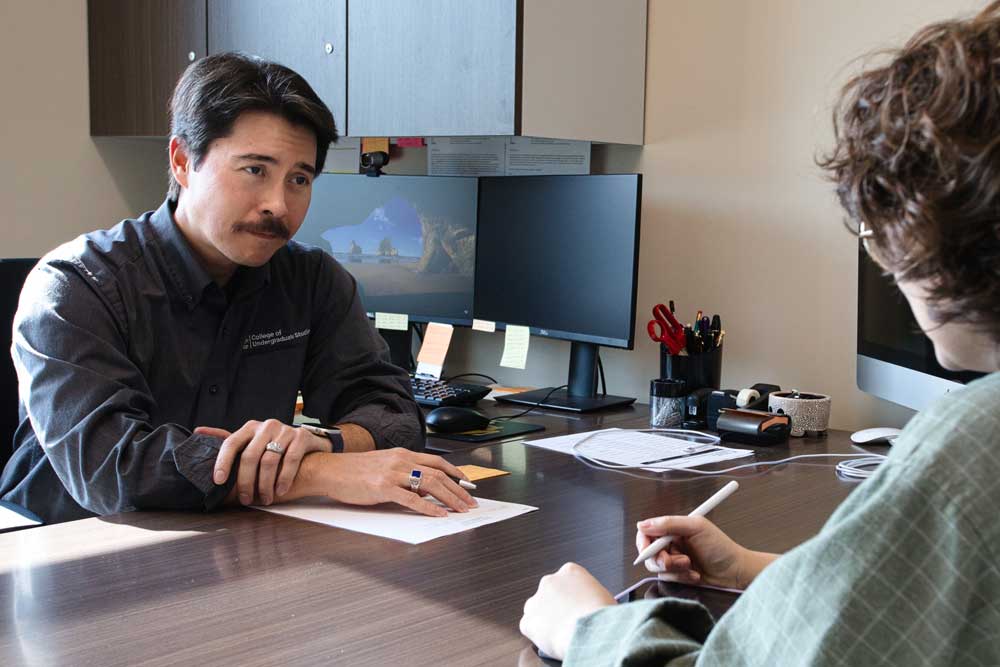 Our Advisors are Here for You
College of Undergraduate Studies – Interdisciplinary Studies advisors help guide students through the curriculum while highlighting valuable co-curricular opportunities so that you earn your degree and are prepared for career success.
Academic Requirements & Policies
Undergraduate students at UCF must meet several requirements in order to graduate with a Bachelor's degree. Follow the links to find out more.
In the News