Integrative-Learning Experience Course Designation
The What's Next Quality Enhancement Plan officially ended on May 8, 2021. This page remains for archival purposes. Current information about Integrative-Learning Experience Course designation can be found at the High Impact Practices (HIP) Hub.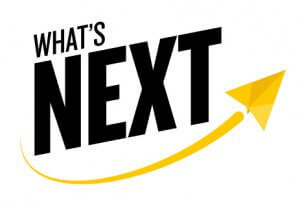 The University of Central Florida defines Integrative-Learning Experience (IE) courses as those that offer students a chance to explore integrative pathways that connect the core knowledge and skills of their major to real-world professional and civic contexts. Students work closely with their professors and peers to develop, reflect on, and articulate their goals. AAC&U defines integrative learning as "an understanding and a disposition that a student builds across the curriculum and co-curriculum, from making simple connections among ideas and experiences to synthesizing and transferring learning to new, complex situations within and beyond the campus." Integrative Learning has three core elements:
Intentional Learning—whereby students set goals and plan their education deliberately and purposefully.
High-impact practices (HIPs)—in which students participate in educational experiences that demand considerable time and effort, facilitate learning outside of the classroom, and require meaningful interactions with faculty and other students.
Metacognition—in which students develop self-awareness and the ability to reflect and learn from their experiences.
Although many courses include aspects of integrative-learning, to be designated an IE course, integrative-learning content must be central rather than peripheral to the syllabus.
The basic criteria for designating a course or course sequence as an Integrative-Learning Experience (IE) at UCF is that through the course students will accomplish the following:
Structured assignments that allow students to articulate short- and long-term goals and to develop a personalized integrative learning plan to meet those goals
Adapt and apply discipline-specific skills, abilities, theories, or methodologies to solve difficult problems or explore complex issues
Connect core knowledge and skills of the major to real-world professional and civic contexts
Participate in meaningful collaborations and/or interactions that include diverse experiences and/or perspectives
Articulate knowledge, skills, and qualifications to diverse audiences both within and beyond the university
Engage in structured reflections that connect past experiences to ongoing professional and civic goals
Please review the IE Evaluation Rubric.
Courses may be submitted for sections unique to the faculty member or for all sections of a course. For submissions to designate all sections of a course, consent of the Department Chair is required before the request will be considered.
Be sure to review the IE Course Designation Worksheet and the HIP Designation Application Cover Sheet, both of which are required for application along with the course syllabus to HIP@ucf.edu to apply for the IE designation.
For questions concerning the application process or Integrative-Learning designation, please contact the Office of the Quality Enhancement plan at HIP@ucf.edu.
Integrative Learning Experience (IE) Course Faculty Subcommittee 2018-2019
| | | | | |
| --- | --- | --- | --- | --- |
| First Name | Last Name | Position | Department | College |
| Kathy | Hohenleitner | Associate Lecturer | English | College of Arts and Humanities |
| Elizabeth | Horn | Assistant Professor | Theatre (School of Performing Arts) | College of Arts and Humanities |
| Alice | Noblin | Associate Professor | Health Management Informatics | College of Health and Public Affairs |
| Ana | Leon | Professor | Social Work | College of Health and Public Affairs |
| Lisa | Peterson | Associate Instructor | Film (School of Visual Arts and Design) | College of Arts and Humanities |
| Rani | Vajravelu | Associate Lecturer | Biology | College of Sciences |
| Barbara | Fritzsche | Associate Professor | Psychology | College of Sciences |
| Tamra | Legron-Rodriguez | Lecturer | Chemistry | College of Sciences |
| Dan | Murphree | Associate Professor | History | College of Arts and Humanities |