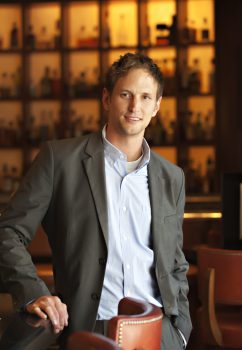 Major
Hospitality Management
Degree(s) earned at UCF and year degree(s) was/were conferred
B.S. in Hospitality Management (2006)
Employer
Coakley & Williams Hotel Management Company
What do you do and how long have you been doing it?
I oversee business development for the company. I have also overseen training and spent time in operations. Iu2019ve worked for our company now for almost 10 years – Development has been about 5-6 years.
In what ways are you involved in the community outside of work?
I worked part time while going to UCF. The internship is one of the most important aspects of achieving a degree in hospitality management. You don't realize it at the time but the experiences you go through add up to help make you more effective down the road interacting with people. This includes customers, team members, and the bosses for whom you work.
What advice would you give your 20-year-old self?
John Maxwell once said at a conference I attended, "It's important to get out your comfort zone but not your gift zone." I would have told myself to get out of my comfort zone quickly and early. Do jobs that stretch your ability and help you grow.
What was the most valuable thing you learned at UCF?
The importance of networking and presentation was the most valuable thing I learned during my time at UCF.
What was the best advice you received from someone at UCF? Who gave you the advice?
One piece of advice I remember receiving was from a guest speaker during one of the guest lecture series. He told everyone that he took the time to keep a daily thankfulness journal. I told myself that I would try it. 10+ years later I still continue to write consistently about the things I'm thankful for/things that have happened in a given day. Life seems to move faster and faster each year. It's easy to get caught up in the problems and issues that occur and focus on the negatives. Being able to look back and remind yourself of all the positive things that have happened is a treasure.
Looking back, what are you most proud of about your time at UCF?
Meeting my wife in theme-park management class.