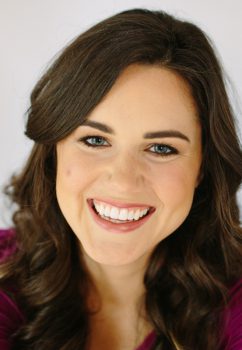 Major
Event Management
Employer
Keller Williams (Chattanooga TN)/Self-Employed
What do you do and how long have you been doing it?
Realtor/Airbnb Host
In what ways are you involved in the community outside of work?
I am currently working towards starting a women's organization that inspires young women to live out their passions through weekend retreats and workshops. Currently in training to be a big sister with Big Brother Big Sister.
Were you a transfer student? From what school? How would you describe your transition to UCF? What advice would you give students transferring to UCF?
I was a transfer student from Lake Sumter. My transition was extremely smooth. I highly recommend getting involved right away or you will never do it.
Did you work full or part time as a UCF student? How do you think this helped you when you were seeking a permanent position?
I worked part time in the hospitality industry as well as Disney, and I was a nanny for a few families. I loved having a job through college because I learned how to manage a crazy schedule and have a budget.
What was your major? How did you determine your major? Did you change majors while at UCF?
I majored in Event Management. I chose to go to Rosen because my largest passion is giving to people through hospitality. I love serving people. Rosen was full of students who were all organized, and the majority were "people people." I felt understood.
Are you working in the field of industry/business you thought you would? Is your career what you expected it would be? How is it different? How is it similar to what you expected?
Absolutely not. I came out of college and got a full time job in events in Chattanooga Tennessee. I realized events were not my passion but hospitality was. So, I bought a house and started hosting tourists in Chattanooga, TN through Airbnb. I was able to run a bed and breakfast out of the home I owned, and I was able to travel whenever I wanted. Today, my husband Blake and I have three Airbnb homes. We love showing people our city through hosting newcomers. I am also a full time realtor and love placing people in homes.
What advice would you give your 20-year-old self?
GET INVOLVED. I was too busy working through college, and I did not make time to just be 20 years old. I was always ahead of my age, and if I went back I would be more present with my season of life.
Would you hire your 20-year-old self? Why? Why Not?
Absolutely! I was confident and driven.
What was the most valuable thing you learned at UCF?
I loved building relationships with professors. I went through a lot of life changes in college, and I felt so supported by them.
What was the best advice you received from someone at UCF? Who gave you the advice?
I received great advice about truly being present and not rushing the process from Mark Politte (a guest speaker in a class at Rosen). He said "Where are your feet?" referring to the fact that I could not be anywhere else in the world.
What person or group had the biggest influence on you as a student? Why?
Mathilda van Niekerk. I actually wrote a blog post about one of the many incredible examples of how incredible this woman truly is! http://ro1015.blogspot.com/2015/06/a-world-changing-woman.html
Looking back, what are you most proud of about your time at UCF?
I loved being at Rosen. I loved the classes that were so intentionally fit for the hospitality industry.
What would you have done differently as a college student? Also, what good decisions did you make as a student?
I would have gotten more involved and spent more time on the main campus. I enjoyed being involved with a local church during my time at UCF. Most of my friendships were through church, not school. Regardless, community is important.
What was your most valuable experience outside of the classroom and why was it valuable for you?
I loved working during college. It helped my transition into "the real world." I believe employers are looking for more than just great grades. Being well rounded was helpful for me in my transition after college.