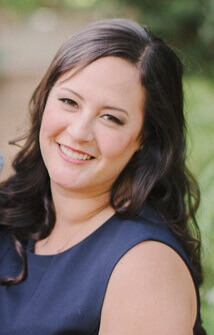 Major
Event Management, Tourism and Hospitality
Degree(s) earned at UCF and year degree(s) was/were conferred
Bachelors in Event Management with a minor in Hospitality Management (2012)
Employer
The Ritz-Carlton and JW Marriott Orlando, Grande Lakes (Orlando, FL)
What do you do and how long have you been doing it?
Training Supervisor for Grande Lakes - 2 ½ years
In what ways are you involved in the community outside of work?
I volunteer with GKTW and Coalition for the Homeless. I am also involved with Seminole State Volunteers as an alumni speaker.
Were you a transfer student? From what school? How would you describe your transition to UCF? What advice would you give students transferring to UCF?
Yes, I was a transfer student from Seminole State College. My transition to UCF was hard in the sense that I had to leave behind all the familiar people and organizations with which I was involved, but I knew if I got involved with an organization I could make new connections. I suggest that students who are transferring into UCF participate in all the welcome activities and club rush. It helps you find your niche. Even if youu2019re not 100% sure if you'll love a club, I say go for it—you never know what chain reactions will result.
Did you work full or part time as a UCF student? How do you think this helped you when you were seeking a permanent position?
I worked full time while I was student. During the interview process for higher positions I was able to share how I could balance school/clubs and work successfully, which related to being able to balance multiple responsibilities in the position I was applying for.
What was your major? How did you determine your major? Did you change majors while at UCF?
My major was Event Management. In high school I worked for a small catering company and loved organizing events at school like prom, homecoming, and fundraisers. These experiences led me to major in Event Management. I stuck with that major for my entire college career because I felt confident with my career track.
Are you working in the field of industry/business you thought you would? Is your career what you expected it would be? How is it different? How is it similar to what you expected?
I am currently working in Hospitality, but in a different area than what I imagined. I always thought I would be planning events and weddings, but my first job was at the Front Desk, so I could get into a hotel, and that led to so many other opportunities of which I was previously unaware. I now work with Human Resources, but my focus is on the employee events and all of their learning. I have a fun job that incorporates so many areas I enjoy. I knew I would stay with hotels once I started to work for one, but never saw myself in the position I am in today.
What advice would you give your 20-year-old self?
Don't get hung up on positions, work for a good company and discover what they have to offer, you may start in one area but you never know where you're going to end up. So many of the leaders I work with started out as bus boys or front desk agents and now are high level management in a variety of areas. If you find a good company and work hard, doors will start to open.
Would you hire your 20-year-old self? Why? Why Not?
I would have hired myself because I came prepared for my interview, dressed professionally, was on time, and was genuine in the interview.
What was the most valuable thing you learned at UCF?
People matter, networking matters. You never know who you will work with in the future. I have worked with so many people I went to school with whom I never thought I would see again. Some were people I had school projects with or was in a club with. So, don't burn bridges and be kind and understanding to everyone.
Did you participate in co-curricular activities, like undergraduate research? An internship? A fraternity or sorority? A club or organization? Student Government Association? What did you learn?
I participated in FRLA and was their marketing chair for my tenure. It taught me a lot about working with people who are very passionate about what they are involved in, but it also showed me the other side of people. Not everyone gets along or agrees all the time, and that's ok. FRLA helped me work with people with very different working styles from me, but it prepared me for the "real world" in that sense.