Professional Mentors in the Classroom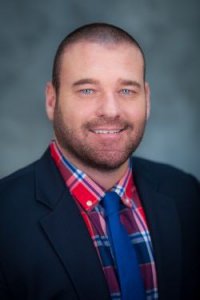 Marc Anthony Consalo, J.D., LL.M., Esq.
College of Community Innovation and Education
Legal Studies Department
Director of the Center For Law and Policy
My path to academia was not the direct route that some faculty take.  Most likely that was as much a factor of my field of study as it was the misconception that teaching would not be a career I was interested in.  Therefore, when I graduated from the University of Florida in 1999 with a Juris Doctorate, I thought that a rewarding career in the law waited for me.  Little did I know that approximately fifteen years later, I would be working as a lecturer in the Legal Studies Department at UCF.  Fortunately for me, my years as an attorney translated very well into my new career.  Especially when it came time for me to create a high-impact experience for our students by using a concept that I call "Legal Mentors."
While the term "Legal Mentors" is my own, the thought of utilizing professionals as mentors from the community to assist students with their educational endeavors was not my idea.  Instead, it was a suggestion that I picked up while enrolled in a program through the Quality Enhancement Plan (QEP).  I, along with several other faculty from various departments at UCF, was part of a group who attended lectures on potential ideas that could be incorporated into the classroom to provide students with experiential learning opportunities.  A speaker came in to discuss how the community could get involved with our students.  From his talk, came the idea of "Legal Mentors."
I guess I should begin by talking about what a "Legal Mentor" is.  To do that, I need to step back a bit and talk a little about my department.  In July 2016, Legal Studies had a small internship program, but with the introduction of new leadership, there was a new focus on growing that program into something bigger, more rigorous, with wider diversity in placements.
With some hard work, we were able to accomplish this goal, nearly tripling the number of students we placed in any given year.  But with that growth came growing pains.  The reality was that while our students academically were prepared for what awaited them in the "real world," they still lacked some soft skills needed to succeed.  After some thought and discussion, the creation of a new class called Professionalism and Civility in the Law was born to address this problem.  About one third of the class focused on revisiting necessary skills to succeed in a legal setting such as research, writing, and ethics.  But the remaining two-thirds focused on professional skills.  Writing resumes, creating elevator speeches, generating ePortfolios, and interviewing were among the proficiencies we wanted to teach our students.
At this point, I began relying more on my knowledge as a practicing attorney for almost twenty years than as an academic for four.  Like everyone reading this article, I had written my own resume; I had felt the nerves of going to an interview; and, of course, I had experienced trying to showcase my skills to impress would-be contacts.  I also had lived life on the other side as someone who interviewed potential attorneys and paralegals.  I had sifted through hundreds of resumes trying to find talent for my firm.  Therefore, when I began creating assignments for my syllabus for Professionalism (which was my final project for the QEP workshop), I realized that the numerous judges, lawyers, and paralegals in Orlando's legal community could assist in evaluating my students' professional skills Thus, the concept of "Legal Mentors" was born.
In having these individuals play a role in my class, I wanted to ensure that students felt comfortable to speak honestly and freely with the professionals.  Therefore, mentors have no grading responsibility.  Instead, they simply provide input and guidance.  They share with the students their own experiences.  They rely on their professional history and can talk truthfully and directly with students on how to improve.
In my class, mentors have a very specific assignments they work on.  The first is going over the students resumes with them.  This is not so much to check for misspellings or grammar errors.  Rather it is meant to provide the students the perspective of someone who actually hires people and who would look at their resume if it came across their desk.  Next mentors provide feedback on students' ePortfolios, which contain an elevator speech.  Here sometimes there is a bit of a struggle because of technology.  Many mentors are not used to evaluating applicants in this format.  To combat this concern, a rubric is provided to assist the mentors on how to approach the assignment.  This enables the mentors to easily provide specific critique to improve the students' final deliverable.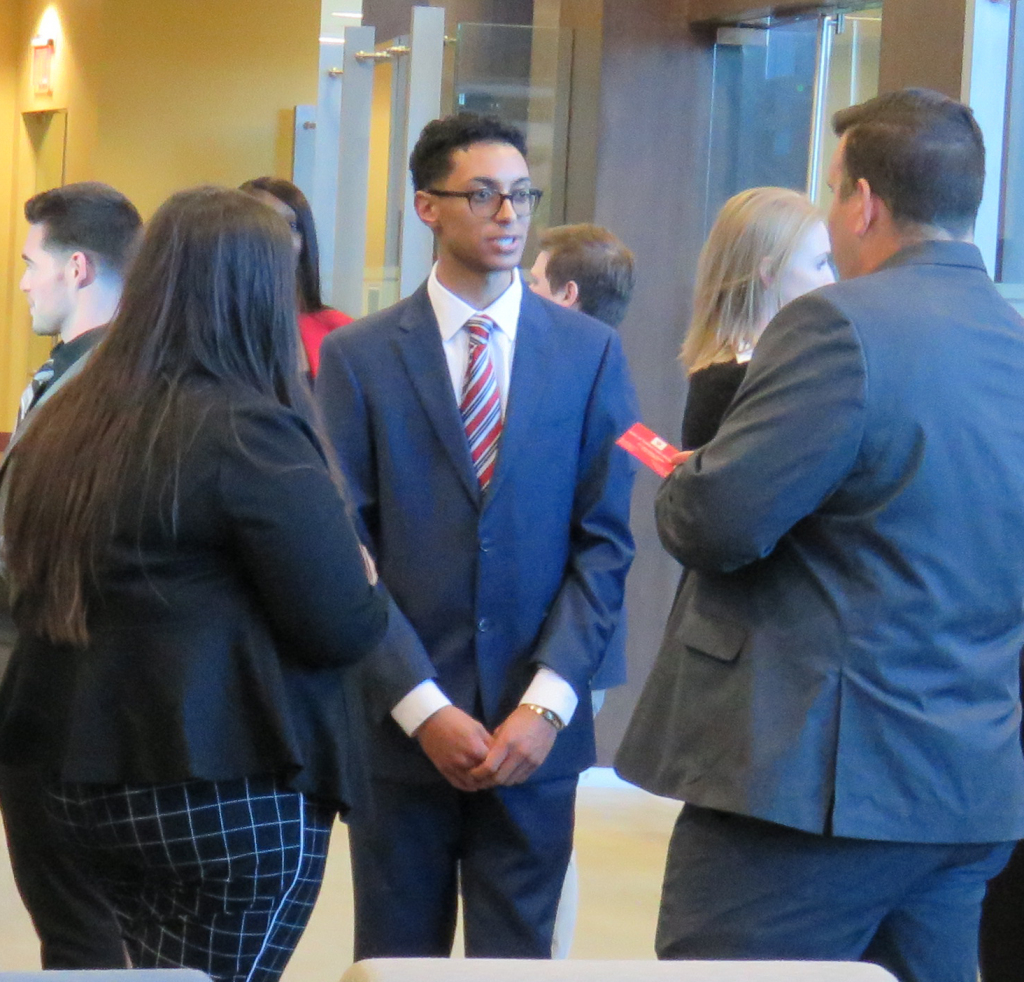 Probably the most interactive experience the students have with their mentors is a mock interview, which is the final assignment before exam week.  Students are provided a fake advertisement for a legal position to which they apply.  They schedule a thirty-minute interview with their mentor for the position.  When they arrive, they bring a copy of their resume and a writing assignment.  They are evaluated on their attire, presentation, and interaction with their mentor.  After the interview is complete, they are immediately debriefed by their mentor.  The professional discusses such topics as how the students presented themselves; whether they appropriately handled interview questions; and ultimately their skill on handling a stressful situation.  The end result is that students have had the opportunity to practice skills vital to their future success in a safe environment.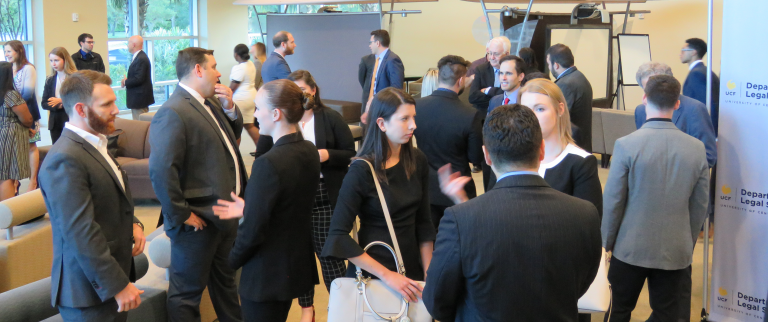 Inevitably when I speak about the legal mentor program, the number one question I get is where do I find them?  As I have indicated elsewhere in this article, my mentors come mainly from the relationships I have created from my life outside academia.  They include judges I have argued in front of, attorneys I have tried cases with, and paralegals I have worked alongside. 
Understandably, many faculty do not always have these connections ready built into their classes when they start an endeavor like this.  For those individuals, I encourage you to speak with other members of your department to see if the collective group may have the history needed to find mentors in your given discipline.  Another great resource are adjuncts in your department who may teach part time while still working in the field.  Legal Studies is fortunate in that we have many practitioners who want to teach.  The legal mentor program is a great way for these individuals to test the waters of academia to see if it is a good fit for them as well as for the department to see if the individual is a good fit as well.  Another wonderful source for mentors is alumni from your department.  These individuals have a desire to want to give back to their department as well as a natural understanding of the hurdles facing students.
Every semester the mentors remark on what a worthwhile experience working with the students is.  The individuals who make this commitment find that the time involved in helping is more of a distraction from their full-time employment as opposed to an unwanted addition to their already cumbersome work duties.  It is an activity that provides those who may not always see a way to give back to their community an outlet that capitalizes on their unique gifts in a given discipline.
With UCF administration calling for faculty to integrate high-impact learning experiences into the classroom, the time has come to utilize our local community to enhance the education of our students.  Central Florida is such a thriving, dynamic metropolitan area that the opportunities are numerous to find local professionals eager and willing to lend a hand.  No matter what the college, no matter what the discipline, mentors can enhance your students' experiences in the classroom and make them better prepared for what awaits them after graduation.