Collaborative Applied Projects Focused on the Themed Entertainment Industry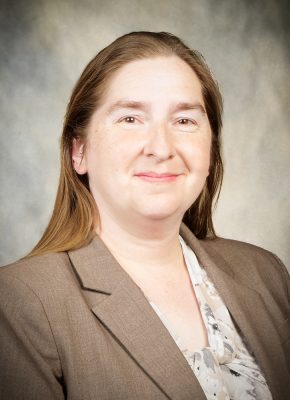 Carissa Baker, Ph.D.
Assistant Professor
Theme Park and Attraction Management
In an ideal setting using the integrative learning approach, students integrate learning "across courses, over time, and between campus and community life" (Huber & Hutchings 13). This may be accomplished through disciplinary capstones, campus-wide curriculums, or extracurricular learning experiences. Integrative learning can also occur on a micro level, especially when using the right content and practices. Within an individual classroom, some of the most effective strategies to encourage integration relate to collaboration, connections between course material and the real world, intentional learning that encourages reflection, project-based learning (PBL), and application that incorporates a variety of disciplines. This article details successful collaborative applied projects as they relate to a topic rich with integrative opportunities: the themed entertainment industry.
A Distinctly Interdisciplinary Topic
One of the suggestions of this piece is to use theme parks or other forms of themed entertainment (themed restaurants or retail, escape games, immersive theatre, certain museums and heritage sites, etc.) as a subject of a project. Theme parks are fun and familiar, and UCF is located in the theme park capital of the world, so it is a region-specific topic. Theme parks are also distinctly interdisciplinary. They are created through large teams of designers, engineers, skilled tradespeople, accountants, managers, operators, and maintenance professionals. The parks are equal parts business, art, science, and culture. In the academic sphere, they are analyzed from a variety of perspectives, with diverse research streams in business, social sciences like tourism or anthropology, humanities and cultural studies, engineering, and art and design. They are a versatile subject matter and provide several paths to explore in an applied project.
Successes from around the Disciplines
Collaborative applied projects related to themed entertainment run the gamut from small in-class projects to full-class productions. In this article, two kinds of project successes are described using the experiences of my colleagues and me, who all teach themed entertainment-related ventures in different disciplines.  
Theme Park Management and Entertainment Management: 
Ray Eddy is an Instructor in the Entertainment Management program at UCF's Rosen College of Hospitality Management. He has assigned collaborative applied projects in courses including Introduction to the Entertainment Industry, Entertainment Arts and Events, and Theme Park and Attraction Management. This includes getting into teams and designing an entertainment event in the former classes and a theme park in the latter. A written component and presentation are required. The assignment also requires a visual and has yielded videos using several techniques and many employing "remix culture."
Students have responded well to these projects. As Eddy explains, "This project allowed students to make creative choices they would enjoy, which made it seem a lot less like work and more like a fun 'thought experiment.' The material was all relevant, but the context was their own." The applied aspect of the projects is a particularly valuable one according to Eddy: "The concepts students had to apply in creating their project meant that they were directly using our classroom topics and discussions. So even though the project was still theoretical, it was theoretical application rather than just theoretical conversation."
In my own courses, I require collaborative applied projects that have four components: research, written, visual, and oral. Students work with a group to research aspects of the project, create written and visual deliverables, and then present these to the class. The topic of these varies based on the class; in Managing the Employee Experience in the Theme Park and Attraction Industry, students create employee training workshops and in Managing the Guest Experience in the Theme Park and Attraction Industry, students develop a new guest experience, everything from a new ride to a guest service or safety policy. Since many of my students want to be leaders in the theme park industry, putting their minds to work on a theme park problem and working in the teams inherent to the industry provide opportunities to mimic what they can expect to encounter in their career paths.
The courses in these programs at Rosen College tend to have larger enrollments (45–100) than some of the other integrative learning projects represented; the projects work in bigger classes and provide students with good ways to connect in what can be a rather impersonal setting.
Theatre:
Taking this concept to the next level with a full-course project are J. E. Johnson and Karen Maness, Lecturers and scenic studio supervisors at the University of Texas at Austin.
Term-based projects can be a powerful strategy, as they are known to "continuously shape students' knowledge throughout a project" (Bazer, Ozden, & Karaarslan, 2017, 132). An independent study course was built for 15 students to create animatronic dinosaur figures to go along with a theatre production of the play ENRON. The class was split into teams to construct various parts of the animatronic (robot) costume, and they successfully created three raptor suits for the production. Since this course, four other interdisciplinary, project-driven classes have been held at UT Austin. Johnson found that students who had been "tentative and prone to disengagement" in one course "enthusiastically took on leadership roles in the next course."
It is valuable to assess after each version of the class. As Johnson explains, "That is why we're convinced that it is essential to study this pedagogy longitudinally. Even with frequent reflections and self-assessments during the course, it is difficult to assess long-term outcomes until students find themselves with the opportunity to apply what they learned in a different context." He also finds that there is a correlation between "quality student experience and a quality end product," but that end product should not be the only measure. Johnson continues, "Sometimes a great looking end product comes at the expense of experience. And sometimes very modest product result from a transformative collaborative experience. The Raptor course had just the right balance of scope and resource. It had the right balance between creative autonomy and constrained deliverable." He admits, however, that getting the balance right is tough, which really illustrates the dynamic nature of educational experiences. Read more about Johnson's course projects here.
Entertainment Technology:
A Special Faculty member at Carnegie Mellon University (CMU), Shirley Saldamarco teaches in the Entertainment Technology Center. Within CMU is an extracurricular student group called the Theme Park Engineering Group (TPEG). As a group project, they decided to create a "dark ride," a ride genre common to the theme park industry, generally an enclosed attraction where visitors ride through a series of scenes. Perhaps because it was extracurricular, there was an assortment of challenges including disparate workloads, lack of accountability, and lack of structure. Thus, some of the students asked Ms. Saldamarco for independent studies, as they "thought it would be a more valuable experience if they had some structure and direction that would at least somewhat mirror what they would experience in the theme park industry."
According to Saldamarco, making it a course allowed them to "formalize their process" including weekly meetings with their instructor, industry consultations and assessment from these individuals, and the "deadlines, schedules, and expected deliverables" required in a semester-long course. Students had "independence and flexibility but with constraints." Though there were some challenges with accountability, scheduling, and conflicting with regular academic commitments, the students actually built a dark ride themselves. "Garfield Steel Works" opened to the public during the CMU Carnival. It included a storyline, utilized the skills of the students (engineering, lighting, sounds, architectural design), and met safety standards. It was a success, Saldarmarco notes, because of the "practical experience the students learned and the satisfaction of seeing their dream come to fruition." The class continues, and there is an expectation to build a prototype or potentially something of the scale of an actual amusement ride in the future.
Because of the applied and interdisciplinary nature of the project, there are some important lessons that students learned. Saldamarco concludes,
"The learning experience was invaluable. I think they have a better understanding of pipeline and process. The core team is made up of engineers, an architect, and art student and have enlisted the aid of several drama students on a volunteer basis…They have a better understanding of what it takes for each individual to accept responsibility for their role on the project and deliver. They are aware of the importance of schedule, deadlines and budgets. It might all sound very basic and for us it is. But for students, designing and developing their own project, it's a new and evolving discovery. I'm excited to watch as they learn to navigate, explore and process the different approaches and styles of various disciplines working together toward a common goal. There may be a new and improved dark ride experience in 2021 – or the team of students may just have a new respect and understanding for what it takes to work as part of an interdisciplinary team."
While the dark ride project is on a different scale from some of the other potential collaborative applied projects and also voluntary, these are the kinds of experiences that not only impact a student's career understanding but help them form an interdisciplinary perspective. Projects like these are also a reminder of the role of the university as a laboratory for imagination and play.
Quick Tips for Collaborative Applied Projects
Despite a number of positives associated with these projects, there can still be challenges including inconsistency in production, ensuring clarity in design, and the standard obstacles faced by anyone working in teams (dividing the workload, differing commitment between members, personality conflicts, etc.). Though anyone trying these kinds of projects will likely refine the assignments through trial and error, there are five basic tips for getting started.
Choose the Right Problem: There are two important aspects of the problem to be solved by this project. It should be something students will encounter in the discipline itself and it should relate to the concepts learned in the course. The idea is seeing the principles in action and experimenting with a real-world issue but using the theoretical lenses learned in class.
Require an Interdisciplinary, Multi-component Solution: The problem should be solved by employing strategies from several disciplines, illustrating the interdisciplinary nature of the university and most fields of study. It should also be a significant amount of work (and weighted heavily in the grade) so that students take it seriously. Assigning several deliverables will raise the stakes and replicate real-world work requirements.
Provide Clear Instructions: A project like this will fall apart if the instructions are not clear and detailed regarding acceptable topics and required deliverables. Offer samples from previous courses if possible.
Facilitate Effective Collaboration: Utilizing collaborative projects is best to replicate the nature of the workplace. However, group sizes should reflect the project needs. Teams of four tend to be effective, but some assignments may need more people but divided into sub-teams. Gauge the class to see whether teams should be self-selected or randomized.
Assess Group Behavior: There is no doubt that despite the collaborative requirements of real-world work and the social nature of learning, many students still dislike doing group work. A post-project assessment to ensure accountability is a must. Ask each student in the group to describe their specific roles in the project, whether everyone equally contributed, and what problems arose if any. Students will often be candid in this area and admit their own lack of effort or the adverse behaviors of peers. It is useful to remind students that even a negative group experience is a preview of the future, where understanding group dynamics, interpersonal communication, and negotiating personalities or varying commitment levels is a basic part of work life.
Though this article is about using the theme park context, albeit an adaptable context, collaborative applied projects can work in any discipline. They offer valuable integrative learning experiences and can be adjusted to fit many settings. Projects like these allow students to instantly use course concepts and apply them to real-world contexts; they provide a "bridge between knowledge and action" (Bazer, Ozden, & Karaarslan, 2017, p. 131). Students can practice but in the safe and guided space of the university classroom, a space that nonetheless can generate big ideas and ignite passion for the work.
Baser, D., Ozden, M. Y., & Karaarslan, H. (2017). Collaborative project-based learning: An integrative science and technological education project. Research in Science & Technological Education, 35(2), 131-148.
Huber, M.T. & Hutchings, P. (2004). Integrative learning: Mapping the terrain. Washington, D.C.: Association of American Colleges and Universities and The Carnegie Foundation for the Advancement of Teaching.