Getting Our Students Job-Ready:
The Importance of Communication Skills
and Intellectual Property Knowledge
Most science and engineering undergraduate and graduate students get into the workforce upon graduation with limited exposure to oral communication skills, and scientific-technical writing. Many are not trained enough (or at all) to translate research to technology through intellectual property (IP). As new employees, these students can find the industrial environment, tasks, activities, and communication quite challenging and daunting as they tackle time-bound projects. Whereas publications and IP and patent portfolios are vital assets for many firms and universities, protection of the technology is also of immense national significance. Some universities have already responded to the growing needs for IP-trained lawyers encouraging STEM (Science Technology Engineering and Math) students to pursue careers in patent law.
Globally, STEM fields rely on innovation and protecting intellectual property, which require the expertise of a variety of professionals: researchers, inventors, business professionals, and legal advisors. Essentially, it is a team activity that requires participants to understand at least some aspects of each otheru2019s expertise, and to be able to communicate effectively across disciplines.
One way to achieve success is to provide the necessary infrastructure to assist STEM undergraduate students (UGs) to successfully navigate some of the lesser taught educational pillars in preparing for a strong career in STEM.  Providing UCF STEM graduates with this innovative and integrative cross-training would require changes to the curriculum, and if implemented, could be the first effort of its kind at UCF. Indeed, although making substantive changes to program curricula can seem daunting, we are already piloting an innovative program to bridge the gap between hard and soft skills through integrative learning.
With Dr. Kaitlyn Crawford from the MSE dept., I was recently awarded a Quality Enhancement Plan (QEP) Program Innovation Award for introducing scientific communication and patent writing skills through STEM undergraduate research. In this pilot program, we designed integrative-learning assignments that help students hone their soft skills.  
Students can benefit from integrative learning through such assignments embedded in different courses, through attending co-curricular events, or through enrolling in an integrative-learning course dedicated to professional development. A way for students to learn about the soft skills they need is by creating assignments in which they identify skill sets and training necessary for their chosen careers through searching job postings, practicing interviewing and networking skills, and a developing launching material such as a three-minute elevator talk and a strong resume and personal statement.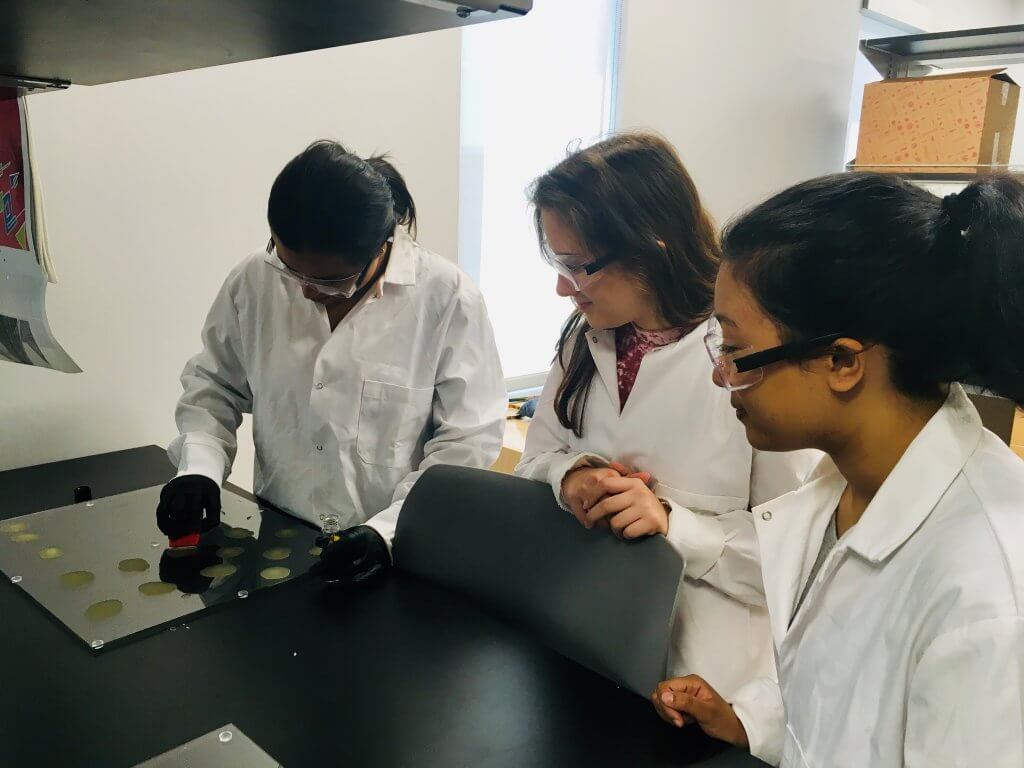 It can also be useful for students to formulate an individual development plan (IDP) to evaluate current skills and create a plan for attaining their desired career. Another approach would be for students to explore research seminars across campus or participate in an integrative course (e.g., summer research program, Elective or Optional courses offered by the department), in which a faculty member will teach the students about discipline-specific skills such as: conducting a literature reviews; carrying out research on publications in STEM fields; and performing professional critiques, aka peer-review. Students can also discuss about international property rights and patents, draft their own patents, and learn the difference between patent and publication through subsequent discussion and literature follow up.
These primary student-learning outcomes can be fully assessed at two separate time points during the course. The first assessment can commence at the start of the orientation wherein communication skills, preparation for interview and dos and don'ts would be the primary focus. This can be followed by a second assessment where the students get to integrate their research aptitude, scientific understanding and innovative ideas with technical writing and presentation skills – both are essential in terms of scientific communication. This can be achieved once the student completes the orientation/ course. The format for both full assessments could be in survey/ essay-exam form and can be designed to directly probe/ measure the students understanding of the four outcomes. The final full-assessment can be compared to the first full- assessment to evaluate the degree of overall improved understanding of the outcomes by the student. In addition to the two full-assessments, there will be a series of at least four intermittent sub-assessments and a monthly journal-type entry submitted by the students.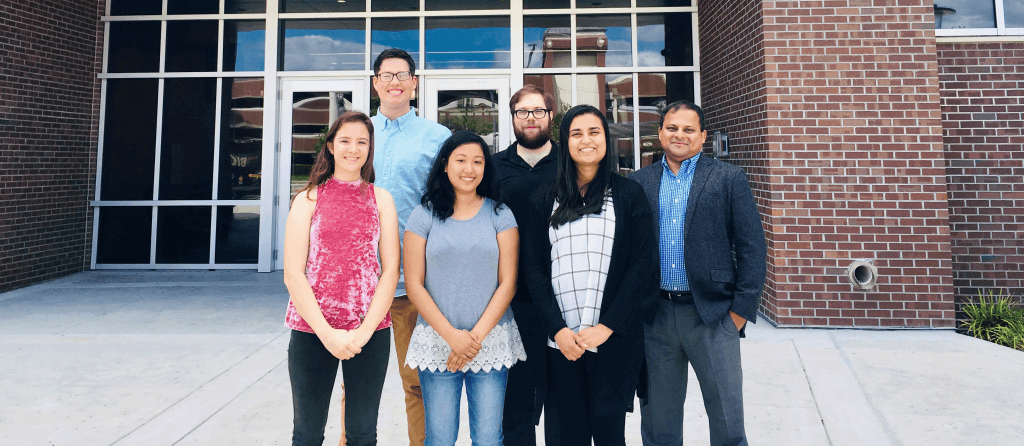 Currently, five UG students (all from CECS, including a freshman) have been accepted in this pilot program. We plan to analyze the collective data collection (measures) by comparing the students' performance to experts that have demonstrated success in one or more of the proposed outcomes. 
We designed the sub-assessments to provide immediate feedback on student performance on a given learning outcome in our program. Members from UCF or College Industrial Advisory Boards were also solicited to give their feedback. These sub-assessments have been designed as teachable units for one of our undergraduate courses as well, each with rubric-based learning tasks related to:
Upon successful completion of this pilot program, the students will be encouraged to publish their work, and file for patent to protect the IP rights (if/ when found suitable). Through mentorship, mock interviews, and critique sessions, undergraduate students prepare for their future jobs in industry, entrepreneurship, research, and academia. This research platform has been made possible by the seed funding from the Quality Enhancement Plan. Some of these UG students in our team are in their senior year, and they plan to enter the workforce soon. Our goal is to help them be job ready with an exceptional communication skillset by preparing them to present their work in national conferences, to develop communication strategies for discussing complex topics to a broad audience, and to gain an above average understanding of STEM research methods, publication, and patents.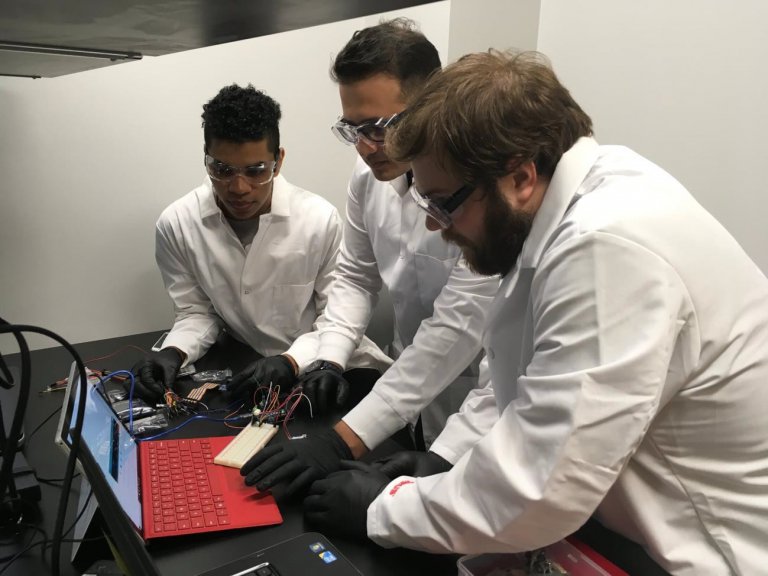 This pilot program would be of utmost interest to the MSE department, which plans to roll out its new undergraduate program in Fall 2019, offering the BSMSE degree; however, other STEM-related departments that MSE has strong collaboration with—viz., Mechanical and Aerospace Engineering, Industrial Engineering, Chemistry, Physics, CREOL, as well as other cluster initiatives—will also benefit by engaging their undergraduate students in such cross-disciplinary, career-development activities.
Because of its interdisciplinary nature, STEM undergraduates from UCF will be greatly benefitted from this program. Through training, learning, and leveraging soft skills the students will be career ready for their jobs and future endeavors. There is a two-fold benefit from this approach, wherein: (i) the career-ready UCF students gain expertise and experience in IP prior to joining firms and companies, and (ii) the hiring firms gain by employing these students without having to pour substantial amounts of money on R&D inventions and training for IP rights, thereby saving resource, money, time and labor. This approach also shifts from the tangible to the intangible assets of the firm that are often driven by the patent lawyers with expertise in IP law.
Overall, integrative learning will make a huge impact on UCF undergraduate programs, encourage more students from around the country to apply to UCF, impact the quality of undergraduate education that we impart, and improve UCF's national ranking among national and global universities and institutes.