Building an Integrative-Learning Course in Public Administration –
or any discipline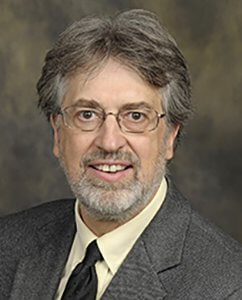 Gregg Buckingham, Ed.D.
Lecturer
Public Administration
Public administration (PA) is not as well known to students as some other disciplines. One recent student stated, "Coming into this class I can honestly say that I didn't know much about public administration." And yet, according to the New York Times (Pappano), this new generation—the iGens—are "crazy driven and want to solve the world's problems." These students are a perfect match for our discipline!
Public administration is the activities the government carries out in fulfilling public policies and delivering public goods and services. This also includes the nonprofit sector. Yet even in better-known disciplines students donu2019t always know exactly what professionals in the field do on a daily basis. As a former NASA employee, I saw many interns at the end of their semester declare, "now I know what engineers do"! So, the question is, "how can integrative learning help students understand exactly what professionals in public administration, or any other discipline, actually do?
Integrative learning is a compelling approach. The Association of American Colleges and Universities frames the idea of integrative-learning as "fostering students' abilities to integrate learning—across courses, over time, and between campus and community life" (np). According to Huber and Hutchings integrative learning "can help undergraduates find ways to put the pieces together and develop habits of mind that will prepare them to make informed judgements in the conduct of personal, professional and civic life" (1).
UCF's What's Next initiative translates that into helping students "plan for their futures post-graduation…connect their classroom knowledge and skills to real-world contexts and… to reflect on their experiences…to develop the ability to successfully advocate for themselves in their lives beyond the university". There is a strong emphasis on civic engagement.
At their core the assignments that I build into my courses are about enabling students to understand what their future profession looks like and to make connections between the discipline and their lives. While the assignments below are geared toward public administration, the sequence of assignments would be transferable to multiple disciplines.
Plan…Connect…Reflect, what would that look like in my classroom?
How can we use integrative learning to get students to connect public administration to their life?
Pictures and video are very important and natural way to communicate with this generation of students. So, the Everyday PA assignment was born. Many students do not realize which activities in their daily lives are connected to public administration. In an effort to help them understand real-world public administration contexts, I ask students take pictures around the community regarding public activities they think are related to public administration. They are posted in a Webcourses discussion site, before the first day of class. Then a discovery discussion is held to categorize what is, and is not, PA. The breadth of the pictures taken provides an eye-opening experience for students. They begin to realize PA is important in their daily lives and that a career in the field means a life of serving and making a difference to the community in which they live. Now they are beginning to integrate what they are learning in class into their own lives. They then take their photographed activity and delve into it more fully to explain other class concepts—the management of the activity, how the activity is paid for and how citizens might get involved with the activity. I have attached the instructions for the assignment as well as an example of a student's work. 
In a database of student feedback, 85% percent of students strongly agreed or agreed that the Everyday PA assignment made them more aware of the impact of public administration in their daily lives than before they took the class; a similar percentage agreed the assignment helped them become aware of the role public administrators play in society, both objectives of the course. One student stated, "The assignments given this semester were both informative and challenging. I found that the Everyday PA assignment was the most beneficial for learning more about the structure and process of the public sector."
How can we get students to reflect on their integrative learning and adapt it in a way that is usable for their lives?
The key ingredient for reflection is time. We often go from one activity to another, and before the day is done, we have a stack of activities that need sorting and consolidating. Providing an opportunity for students to reflect on what they are hearing, to discuss it with other students and jot down their observations is critical. Three assignments provide this opportunity:
Practitioner Discussions and Reflections
Group Policy Project
Student Roundtable Discussions 
Three public administration practitioners visit and speak to the class, and discuss their careers and experiences. Students then engage them in discussion regarding their class learning to date as well as their "Everyday PA" findings. After reading the instructions, students will post to a class discussion their insights and observations regarding their new knowledge of public administration services in their lives and the practitioner's role in providing those services. They then compare and contrast other students' observations with their own. 
In anticipation of the individual policy paper small groups will work on developing a policy issue. This assignment is a group assignment and discussed more in class. The assignment narrows in on one specific policy issue and develops the issue using a policy analysis framework. 
Student Roundtable Discussions
During a facilitated student discussion, students are invited to articulate their observations and reflections regarding three specific assignments: Everyday PA, Practitioner discussions/reflections, and My PA Profession to consolidate their ideas about the field of public administration. By making their unique thinking transparent to other students, a collective fine-tuning of the meaning of public administration and civic engagement can emerge. A final one-page synthesis of the student's view of public service and public administration will serve as the final class product.
How can we get students to take what they have learned and plan for their future careers and life?
One of the class concepts in public administration is strategic planning. What a perfect topic to have students develop a strategic plan for themselves—both planning and demonstrating their capability with the concept.
My Public Administration Profession Plan
One of the best ways to get students to practice strategic planning is to ask them to create a strategic plan for their own future career. For this assignment, students will identify a target public administration position, currently open for applications, which is of interest to them. Keeping in mind an awareness of the skills, abilities and knowledge necessary to qualify for the position, students will assess their own background—their academic, extracurricular and life experiences—to develop a planned approach to achieving their target position. Students identify stakeholders, a code of ethics, and how their own strengths and weaknesses might impact the position. They then consider 3–5 actions to take, with a time frame, in order to improve their chances of gaining the position. A sample of this assignment can be found here.
In terms of feedback, over 82% of students agreed or strongly agreed that this assignment helped them reflect on these areas in identifying their skills and abilities. This reflection allows students to become more aware of the unique talents they bring to the table. Moreover, 78% stated that the exercise helped them understand the value of ethics in the public administration profession, and 86% percent of students stated they also developed a sense of the public service perspective in public administration. Finally, 85% of students stated the assignment helped them develop a foundation for a public administration career.
Conclusions and Student Responses
For public administration, and many other disciplines, the professional ethics, values, and principles we teach and model align perfectly with integrative learning.  Most of all, these innovative activities are described by students as high-impact, just the kind of outcome UCF is trying to accomplish through the Collective Impact Plan. One student statement captures the big picture of the integrative-learning goal: "The assignments were great at helping us bring the class to the real world." Another student stated, "He makes the class interactive and mixes in guest speakers to teach us about real world things in public administration." Through integrative learning students take time to plan, connect, and reflect on their careers and future lives.