Bachelor's in Interdisciplinary Studies
Bachelor of Science in Environmental Studies
The Bachelor of Science in Environmental Studies prepares students for a number of interesting and challenging careers. Its interdisciplinary nature provides students with tools that can be applied across a spectrum of science, social behavior, and humanities, using the strengths of the various areas. Students seeking journalistic or artistic careers will gain the scientific background necessary to understand environmental science, while students going into the sciences will gain the social, political, and ethical background necessary to understand environmental actions and policy decisions. This degree cannot be completed online. For students interested in transferring to UCF from a Florida public community or state college, we encourage you to complete as many of the Core Courses within your AA degree. These courses include: BSC 2010 (or BSC 1010), BSC 2011 (or BSC 1011), CHM 2045 (or CHM 1045), MAC 1105, STA 2023, ECO 2023, and SYG 2000. These courses must be passed with a "C" or better to count for the major.
Courses in the Basic Core
Courses in the Advanced Core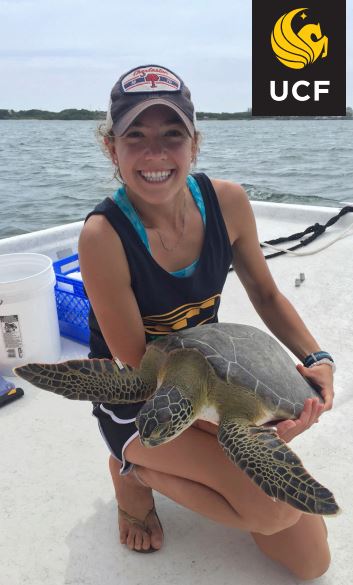 I chose IDS because I could study what I am really passionate about. The opportunity to study environmental science in a broader context, across multiple disciplines, was a critical factor in my decision. To also pursue my interest in art has not only enriched my experience here at UCF, but will also help set me apart in my career." 
                                                                                        –Andrea Krebs IDS '17
Note: Ms. Krebs participated as an intern with the UCF Marine Turtle Research Group as part of her work and undergraduate research while earning her degree at UCF.
Career: Landscape architecture