Commencement is more than a ceremony. It is a once-in-a-lifetime milestone that signifies years of hard work and commitment. Even though we can't celebrate in person, the College of Undergraduate Studies wants to recognize your achievements with family, friends and the UCF community. We'll do this on Saturday, August 1, at 12:15 a.m.

Virtual college ceremonies will be hosted throughout the day on UCF's Facebook and YouTube pages. Please join us live to comment, share and cheer on our graduates.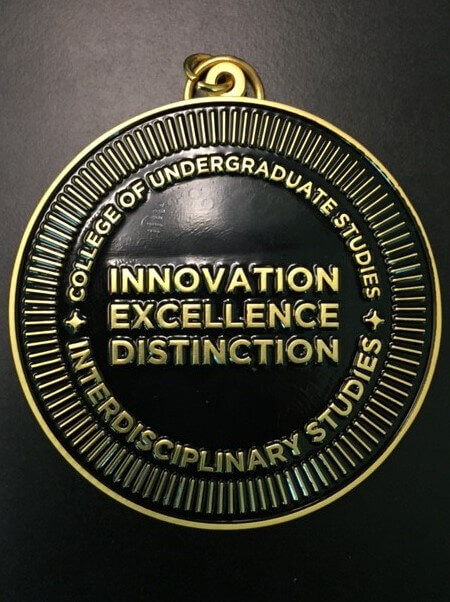 A Ceremony Steeped in Tradition
Saturday's commencement ceremony will include the revered UCF traditions and will include the playing of Pomp and Circumstance, bagpipers, remarks from UCF President Dr. Alexander Cartwright and the college's dean, and the reading of every graduate's name from that college. We are also excited to have Disney executive and UCF alum George A. Kalogridis '76 deliver the commencement address at our virtual ceremony.
We will also bestow each graduate with a College of Undergraduate Studies medallion that signifies your lifelong membership in a community of scholars. You will receive your medallion in the mail by filling out this request form.
Commemorative College of Undergraduate Studies Summer 2020 Graduation Poster
The official College of Undergraduate Studies Summer 2020 graduation poster can be downloaded as a PDF by clicking on the thumbnail. The poster is  print-ready and 11″ x 17″. Additional Class of 2020 social assets (phone wallpapers, Facebook frames and cover photos for grads and family),  are also available.
The appearance of a name here is presumptive of graduation but not conclusive.