UCF Honors Best and Brightest Students on Founders' Day
Each year, UCF honors students from every one of its colleges who have excelled in academics, leadership, and community service. The College of Undergraduate Studies is proud to recognize the achievements of its Founders' Day award recipients.
2016 – 2017
Andrea Krebs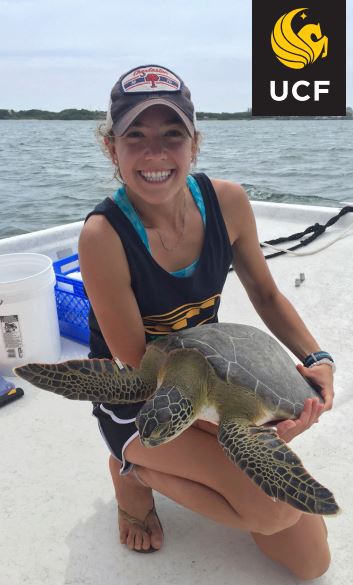 Andrea Krebs is an Interdisciplinary Studies major who is pursuing a Bachelor of Science degree with a focus in Environmental Studies and is minoring in studio art. She plans to use this degree to prepare for her career as a landscape architect focusing on edible landscapes. Her plan is to work closely with businesses, communities, and individuals to replace traditional landscaping with edible and sustainable options. At UCF, she has earned a cumulative 4.0 GPA (on a 4.0 scale), achieved the President's Honor Roll, and been involved in a wide range of extracurricular activities. She prides herself as a member of the Burnett Honors College, and was a National Merit Finalist. From May to October 2016, she worked as an undergraduate intern/research assistant at UCF's Marine Turtle Research Group in Orlando and Melbourne Beach.
Krebs credits IDS with preparing her to succeed after she graduates. "I chose IDS, because I could study what I am really passionate about. The opportunity to study the environmental science in a broader context, across multiple disciplines, was a critical factor in my decision. To also pursue my interest in art has not only enriched my experience here at UCF, but will also help set me apart in my career."
Krebs is an accomplished artist who received first place in the portrait contest for IDS students.
2015 – 2016
Jacqueline Meyer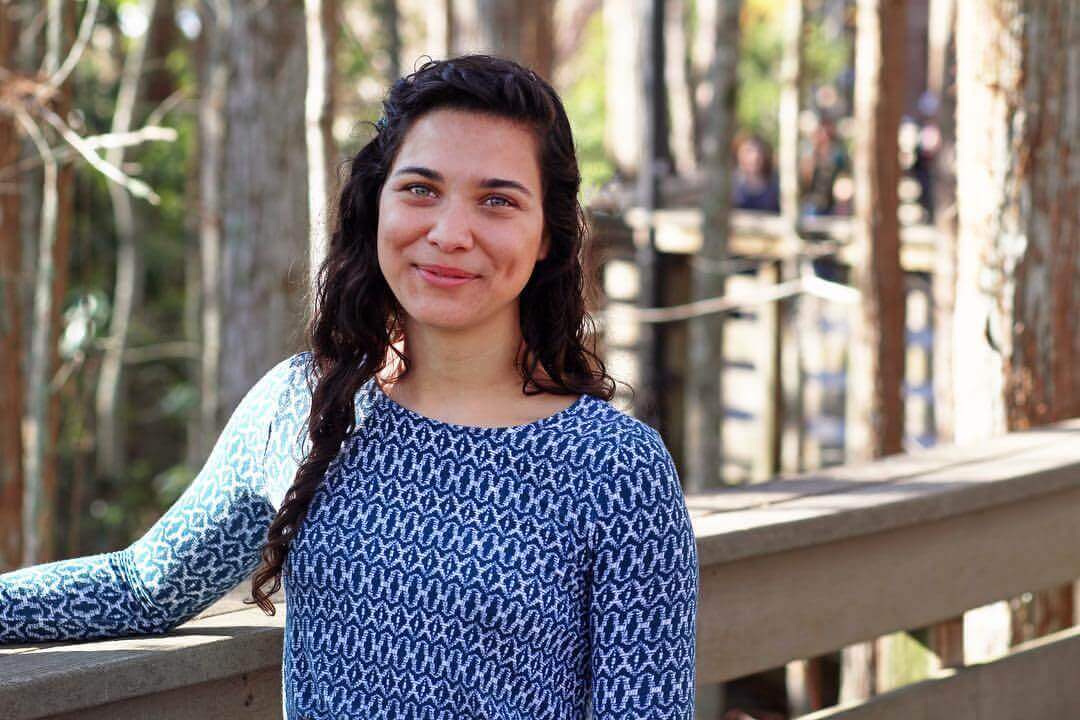 Jacqueline Meyer is pursuing a bachelor of science degree in environmental studies with minors in mathematical biology and political science. Meyer is also in the Burnett Honors College. She serves on the President's Leadership Council, is a symposium team leader in the Honors Cornerstone Course, a Burnett Honors College Scholar Mentor and a civic intern for the Office of Research and Civic Engagement. In addition, she is an active volunteer at the UCF Arboretum's organic community garden and a Green HERO. She is a member of the Honors Congress, where she has served on the volunteer committee. During spring break 2015, Meyer volunteered at the Pelican Island National Wildlife Refuge as part of the Honors Alternative Break Program. She also works as a transition advisor in the Office of Interdisciplinary Studies. Meyer recently participated in a collaborative research effort focused on cypress domes on campus with UCF's Landscape & National Resources and Arboretum programs, and presented the results of that research at the 2016 Showcase of Undergraduate Research Excellence. Meyer, a sophomore, is expected to graduate in spring 2018.
2014 – 2015
Rebecca Williams is an Interdisciplinary Studies major with concentrations in physical, biological and behavior sciences, with a minor in education. She plans to use this degree to prepare her for a profession in animal husbandry and public education, as well as to provide a base from which to move forward toward a doctorate in veterinary medicine. She has interned with several veterinary clinics, gaining experience caring for a wide range of animals including domestic pets, large animals, exotics and wildlife. Most recently, Williams interned at Hands On Wildlife in Christmas, where she assisted with the care and handling of animals and helped guide educational tours and wildlife encounters for zoo guests. She also has helped guide therapeutic horseback riding classes for physically and mentally handicapped children and adults. Williams participated in the Showcase of Undergraduate Research Excellence and the Showcase of Undergraduate Research Findings, where she received the Peer Choice Award and second place overall for her undergraduate research study. She is vice president of the Interdisciplinary Studies Student Association and an active member of the UCF Pre-Veterinary Society. She graduated in May 2016 with High Honors in IDS.