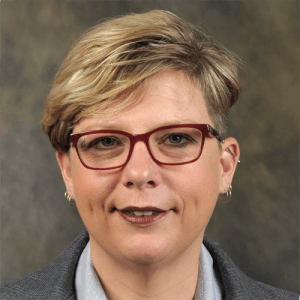 Sharon Woodill, Ph.D. 
Dr. Woodill joined us as lecturer in Interdisciplinary Studies in Fall 2016. Dr. Woodill is an interdisciplinary scholar with an eclectic academic background. She holds a PhD in Interdisciplinary Studies with a concentration in Philosophy and Religious Studies from Dalhousie University in Halifax, Nova Scotia, Canada. She holds an MA in Gender and Women's Studies and a BA (honors) in Music (jazz piano). Her research interests include religion, gender and sexuality, science and religion, feminist theory, atheism and secularism, and interdisciplinary methodologies.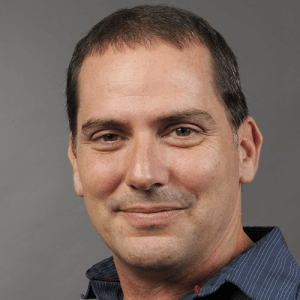 Richard Plate, Ph.D. 
Dr. Plate joined us in August 2016 as lecturer in Environmental Studies and Interdisciplinary Studies. A central Florida native, Dr. Plate holds a PhD in Interdisciplinary Ecology from the University of Florida and degrees in English and Chemical Engineering from Clemson University. He has taught courses in environmental science, environmental ethics and politics, marine resource management, and writing. He has authored numerous articles on the human dimensions of natural resource management and co-authored a textbook on sustainability. Dr. Plate's research focuses on how people learn and make decisions about complex social-ecological systems.
Danielle Eadens, Ph.D. 
Dr. Danielle Eadens joined the Interdisciplinary Studies faculty in Fall 2019 as lead faculty for the Integrative General Studies program and has taught in Higher Education since 2005. She holds a PhD in Interdisciplinary Education (foci: Criminology, Special Education, & Mass Communications) from the University of South Florida (USF). Her other graduate work includes two Master's degrees, one in Educational Technology from Northern Arizona University (NAU) and one in Special Education from USF. She holds a Bachelor's in Mass Communications from USF. After working in public schools as a special education teacher, she served as a Professor of Special Education and the Coordinator of a dual major (Special & Elementary Education) program at NAU and in a similar role at St. Petersburg College. Dr. Eadens is a national speaker, published author, and currently researches changing paradigms within education and beyond.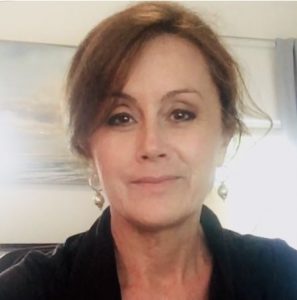 Devon Cadwell Bazata 
Ms. Bazata joined Interdisciplinary Studies in 2013 to teach and develop courses for Cornerstone and Capstone and has taught at the university level since 2008. Ms. Bazata earned two master's degrees: an M.A. TESOL (Teaching English to Speakers of Other Languages) from UCF, an M.A. in Journalism, News/Editorial from the University of Nebraska, and is a doctoral candidate at UCF. She holds a B.S. degree in Journalism with a minor in math from the University of Kansas. Ms. Bazata has over 20 years of experience as a professional writer in the publishing and public relations fields.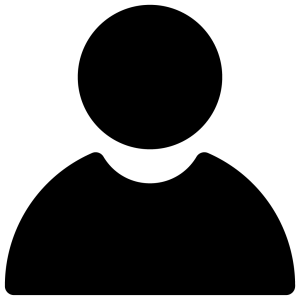 Dr. Jane Moody 
Dr. Moody graduated from UCF in 2011 with a PhD in Texts and Technology. She is currently teaching courses in both Technical Communication and Interdisciplinary Studies and serves on various academic and administrative committees. Dr. Moody's research interests include online pedagogy, e-portfolios as evocative and informative objects, and the use of reflective assessment to enhance student understanding of online assignments.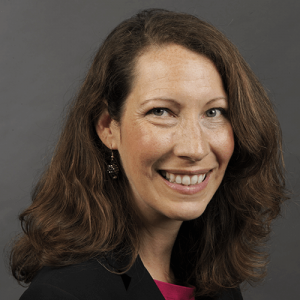 Dr. Amanda Pacheco
Dr. Pacheco joined the IDS faculty in 2012 and has taught at the university level since 1999. She holds a Bachelor's degree in Psychology from the University of Delaware, a Master's degree in Counselor Education from the University of Virginia, and a Doctorate in Educational Leadership from the University of Central Florida. Prior to her role with Interdisciplinary Studies, she served as the Interim Associate Director and instructor for UCF Experiential Learning, the Assistant Director of Career Services at Stetson University, and the coordinator of a National Science Foundation grant held jointly between Seminole State University and Daytona State College. Outside academia, she has founded and led both a consulting company and a nonprofit organization, served as a corporate recruiter, and organized a multitude of community organizations and events.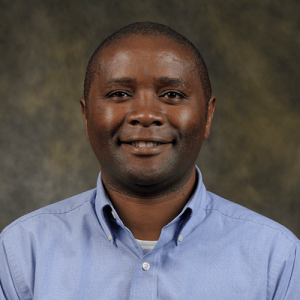 Dr. Harrison Ntabo Oonge

Dr. Oonge joined UCF in 2016 as an assistant dean for academic planning in the College of Undergraduate Studies. Harrison oversees the Pegasus Path (degree planning tool) project, curriculum alignment, and articulation agreements. Prior to joining UCF, Harrison worked for three years at West Virginia University (WVU) as a project specialist in Undergraduate Academic Affairs and an adjunct professor in WVU's College of Education and Human Services where he taught undergraduate and graduate level courses. Harrison holds a B.A. in Education (Kenyatta University, Kenya), M.A. Special Education (WVU), and Ed.D. in Curriculum and Instruction (WVU).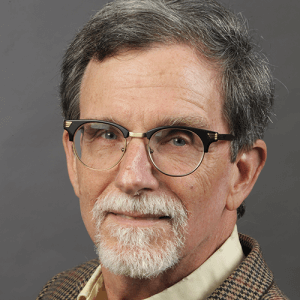 Dr. Dan Dutkofski
Dr. Dutkofski joins Interdisciplinary Studies in Fall 2018. Dr. Dutkofski began his undergraduate career as a Classical Languages major and then added a major in Philosophy.  He holds an MA in philosophy from The Catholic University of America, as well as an STB and JCB from Katholieke Universiteit Leuven in Belgium.  He received his doctorate in Education here at UCF.  Dr. Dutkofski has been a professor of philosophy, humanities, religious studies, and interdisciplinary studies.  He has also traveled internationally as an educational design consultant working in Namibia, Kenya, and the Dominican Republic.  Most importantly, he loves being a lifelong learner and sharing that passion with all his students.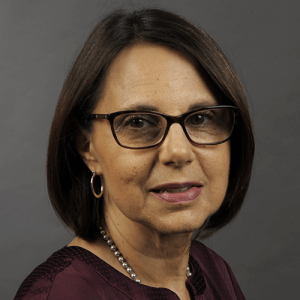 Janet Baxter
Mrs. Baxter first taught Interdisciplinary Studies Cornerstone and Capstone courses in 2015 in partnership with Global UCF. She has been teaching university level English and related courses in the United States and Asia for more than 15 years. She earned a Bachelor of Education from the University of Florida and a Master of Education in Teaching English to Speakers of Other Languages from the University of the Philippines. While living in Asia, Mrs. Baxter also served on the Board of Trustees of an international school while conducting research on effective English acquisition for non-native speakers in an international school environment.